Minimal Project Tracker
What it Does
This app is a very simple project management tool. It was designed to capture high level project details, as well as key dates that need to be executed against to successful complete a product deployment.
This is a simplified version of a real-life app being used today within the telecom industry. This could be customized to meet the project management needs of almost any organization.
What Makes This App Special?
This app has an "import tasks" function. You can customize the project labeled "TEMPLATE" so that every time you create a project these tasks can be pulled in without having to manually do data entry.
You can create more buttons and workflows like this by leveraging the copy master details wizard.
Try The App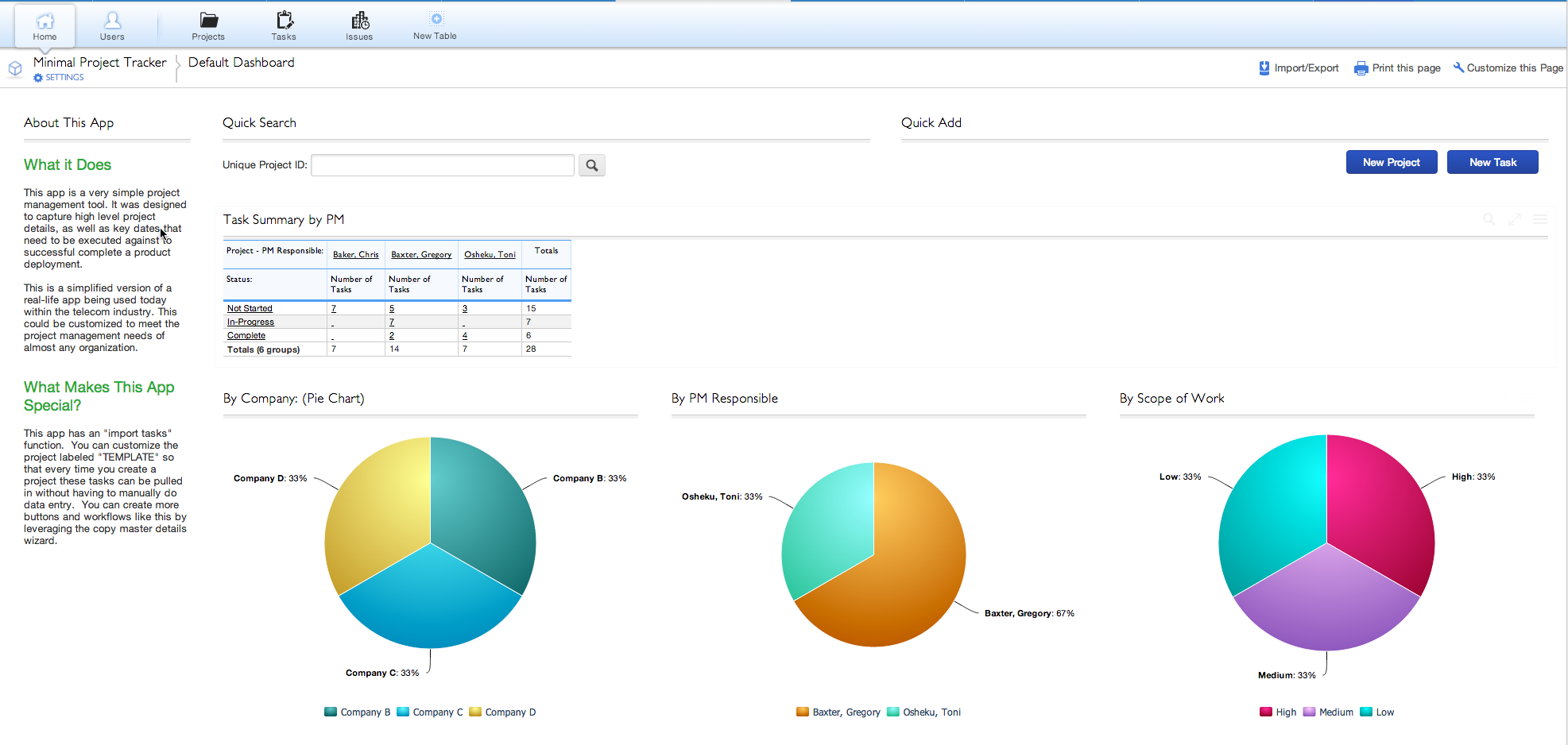 Write A Review