Marketing Manager
***Notes from the Curator***
This application is a modified version of the popular "Marketing All-In-One". It was submitted by a user at a medical staffing company located in Alaska.
This application tracks:
- Programs
- Prospective Clients
- Collateral
- Press Releases
The Prospective Clients table includes some hospital specific references such as:
- Hospital/Clinic Name
- Contact Name
- State Located In
- Address
- Relationship Status
***Original App Description***
Includes Marketing Programs, Customer References, Collateral and Press Releases all in one easy-to-share application.
Try the App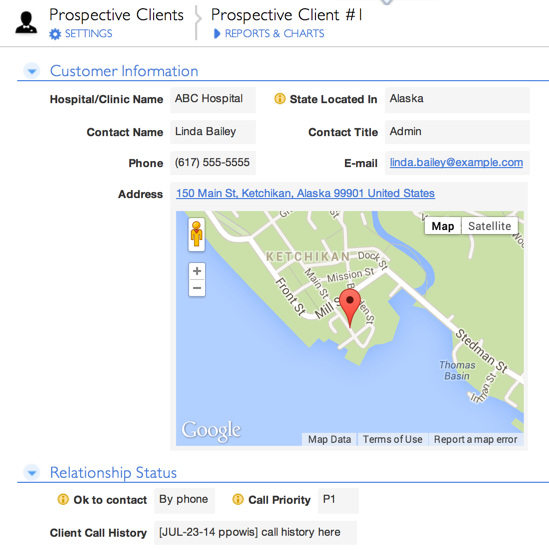 Write A Review