Lease Management
This application is meant to help property managers of commercial properties track of leases and pipelines associated with vacant properties. By using QuickBase to track these things, commercial property management companies should be able to more easily get answers to the following questions:
- What properties are vacant and what leases are ending?
- Who are active prospects for vacant or soon to be vacant properties?
Try the App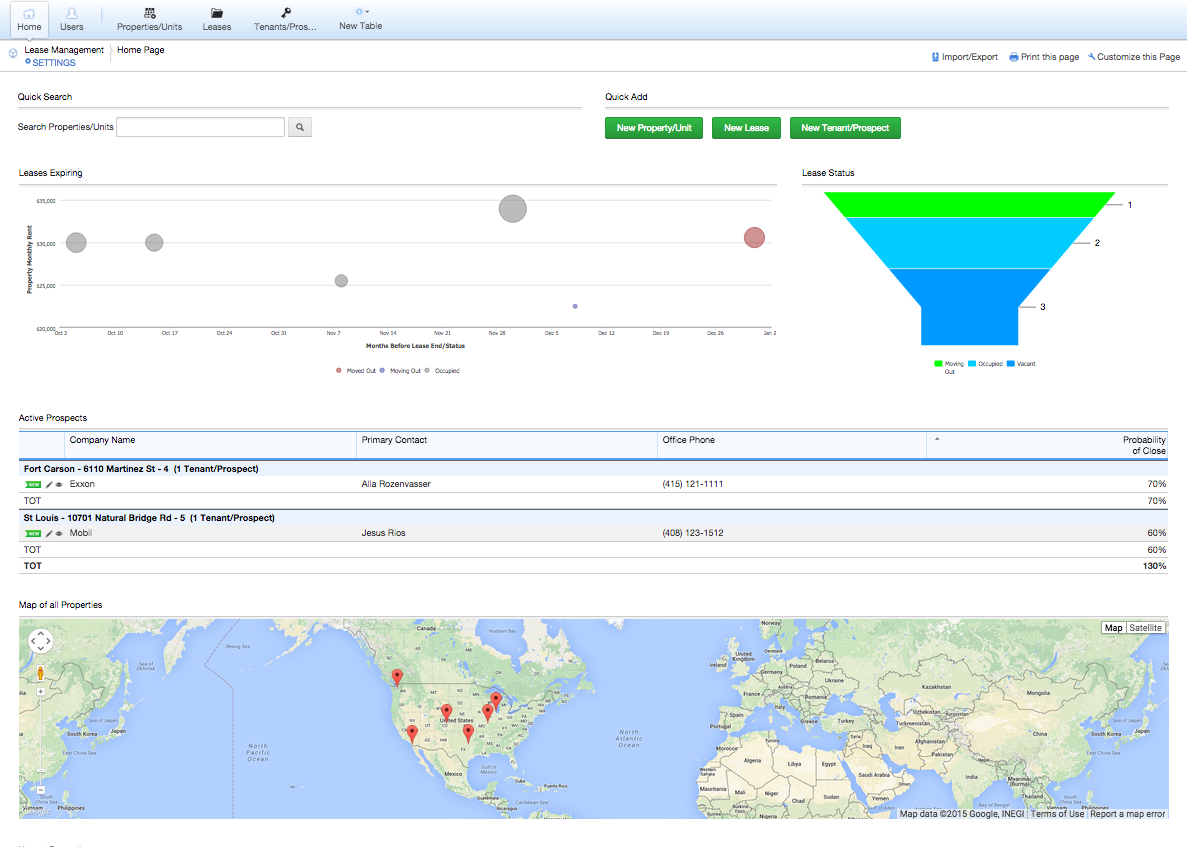 Write A Review