Lease Management & Escalation Tracker
Track your Properties & Units, the lease associated. Track payments made by Tenants and Escalations for each Unit.
***NOTE FROM CURATOR***
There are a number of property lease management apps in the Exchange. This app is different because it is designed for residential properties and goes beyond just monitoring what properties are vacant, what leases are ending, and active prospects for vacant properties. This app tracks leases, lease payments, and escalation of lease issues.
Try The App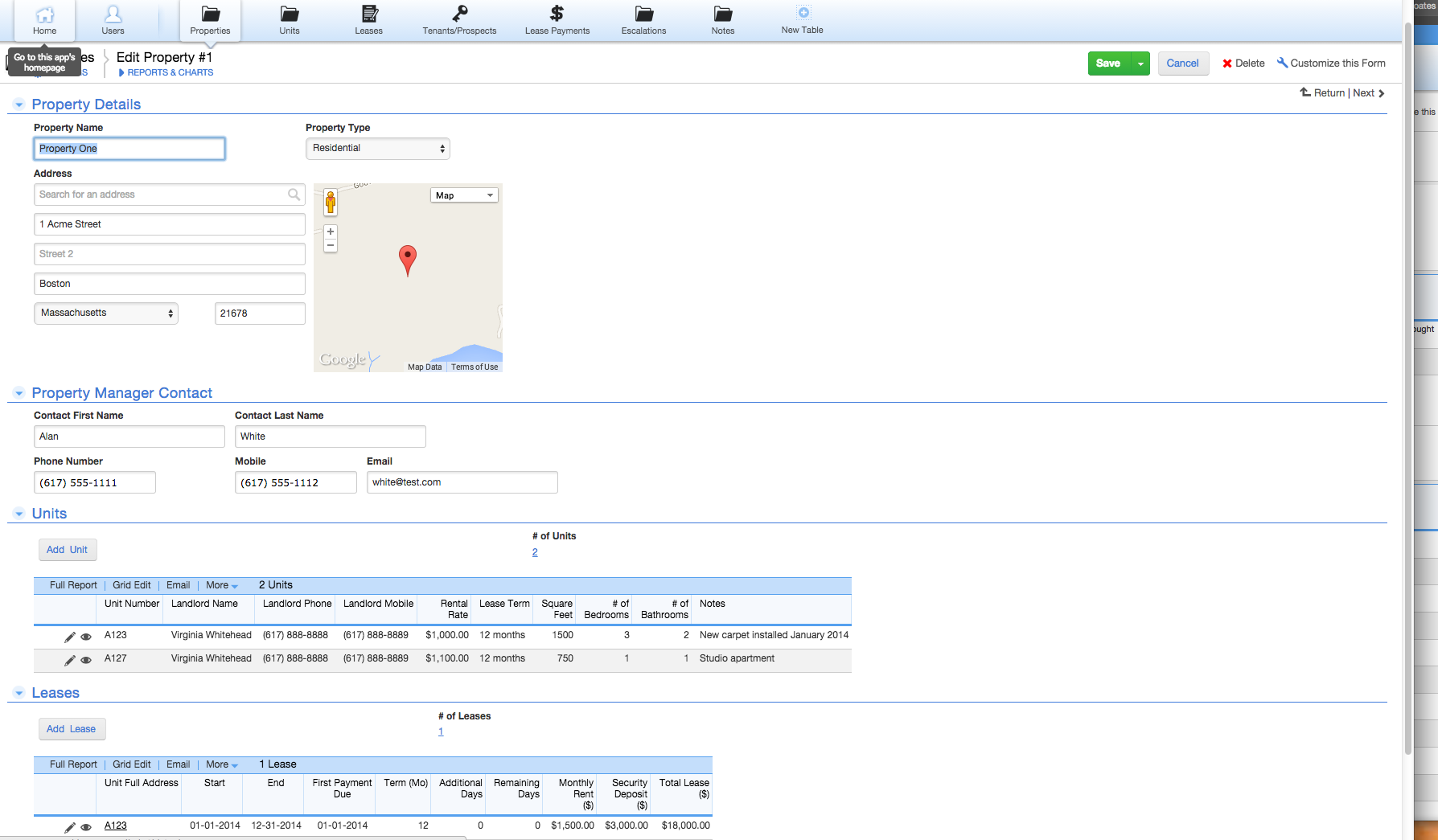 Write A Review