Learning Project Management System
A single cloud-based environment and collaboration framework allows for the easy creation and management of educational content. The app is easily customizable to suit your team's unique needs, with reports and home pages personalized for the project manager and each team member.
Teams can avoid missed deadlines, lost data, project delays and miscommunication by collaborating in the cloud. The Learning Content Management app provides complete visibility into the overall project through a holistic, top-down view of the entire plan -- including a breakdown by course, task, author and dependency. By creating and managing all your content in the cloud, your entire project team can access all project data anytime, anywhere.
Try the App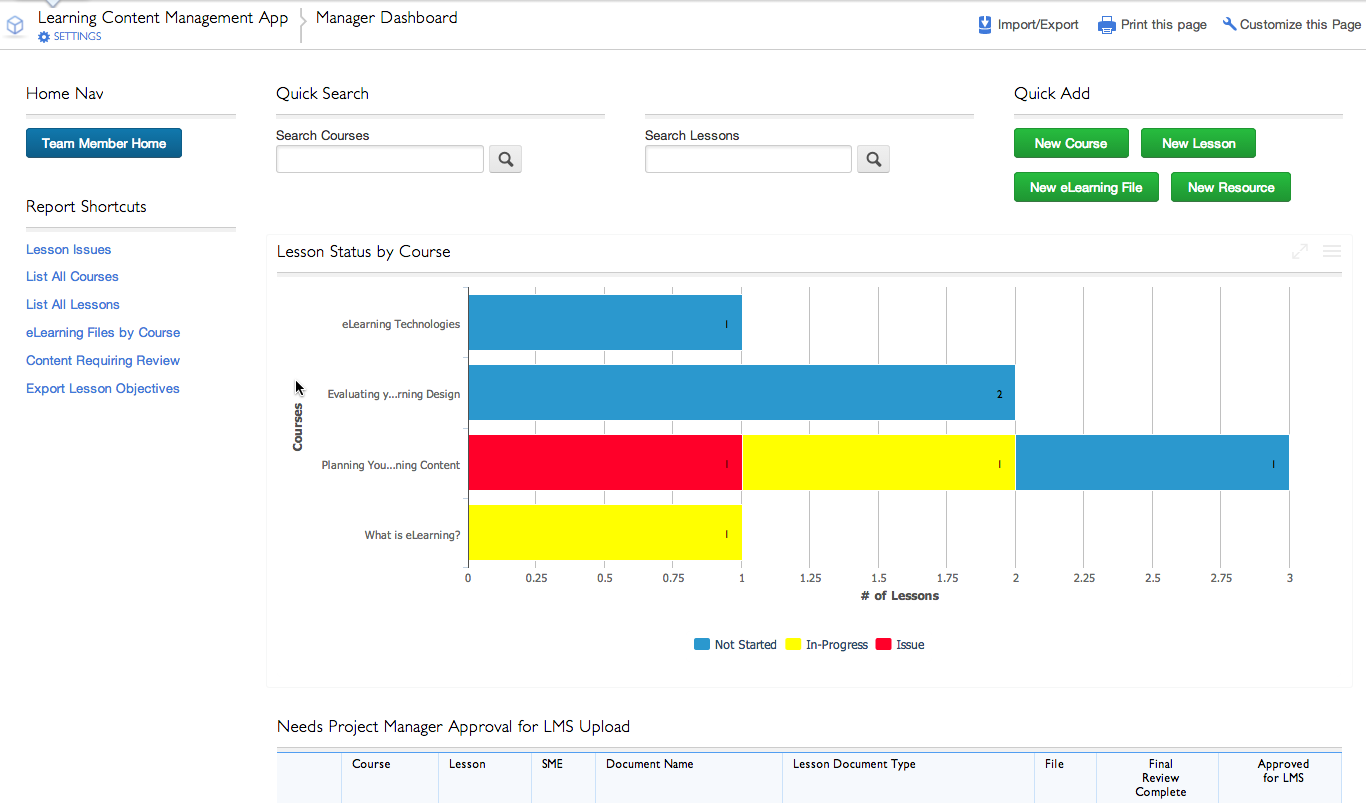 Write A Review