Jobs On The Go TASK Manager
***Note from the Curator***
This application was submitted by one of Canada's leading national distributors of plumbing, hydronic, HVAC/R and PVF products and solutions to professional contractors, retailers, and industrial users.
It is a modified version of Simple Tasks that has been altered to include some additional tracking for specifications and drain quotes.
***Original Description for Simple Tasks***
Manage tasks to stay organized, productive and effective with this simple task management app.
Easily see the status of every task in your queue and quickly update the important details as work progresses. Delegate and distribute tasks to your team while maintaining visibility and reporting capability around the whole process.
Try the App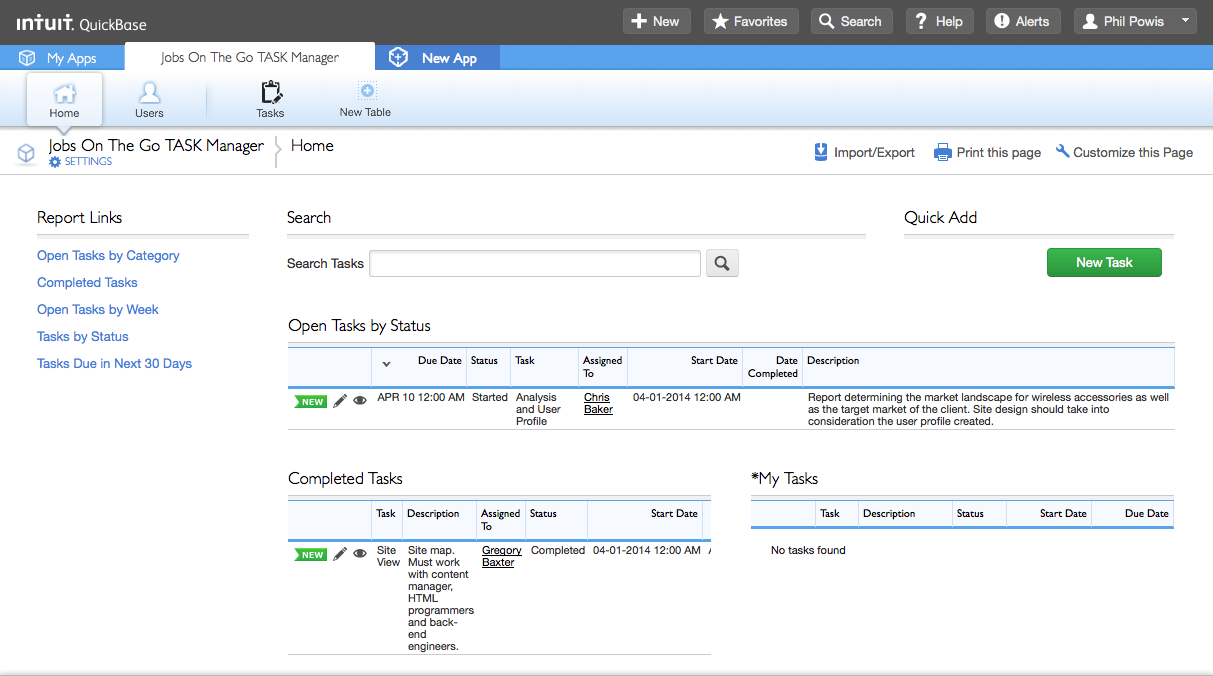 Write A Review