Incling Equipment Inventory
Incling Equipment Inventory manages the equipment and ordering of camera related gear.
****NOTES FROM CURATOR****
This app is different from other Exchange inventory apps in that it allows the user to create orders from products and parts in inventory and then track the full order to a customer. While it is specific to camera and camera parts inventory and rentals, it could easily be repurposed to apply to other types of businesses.
Try The App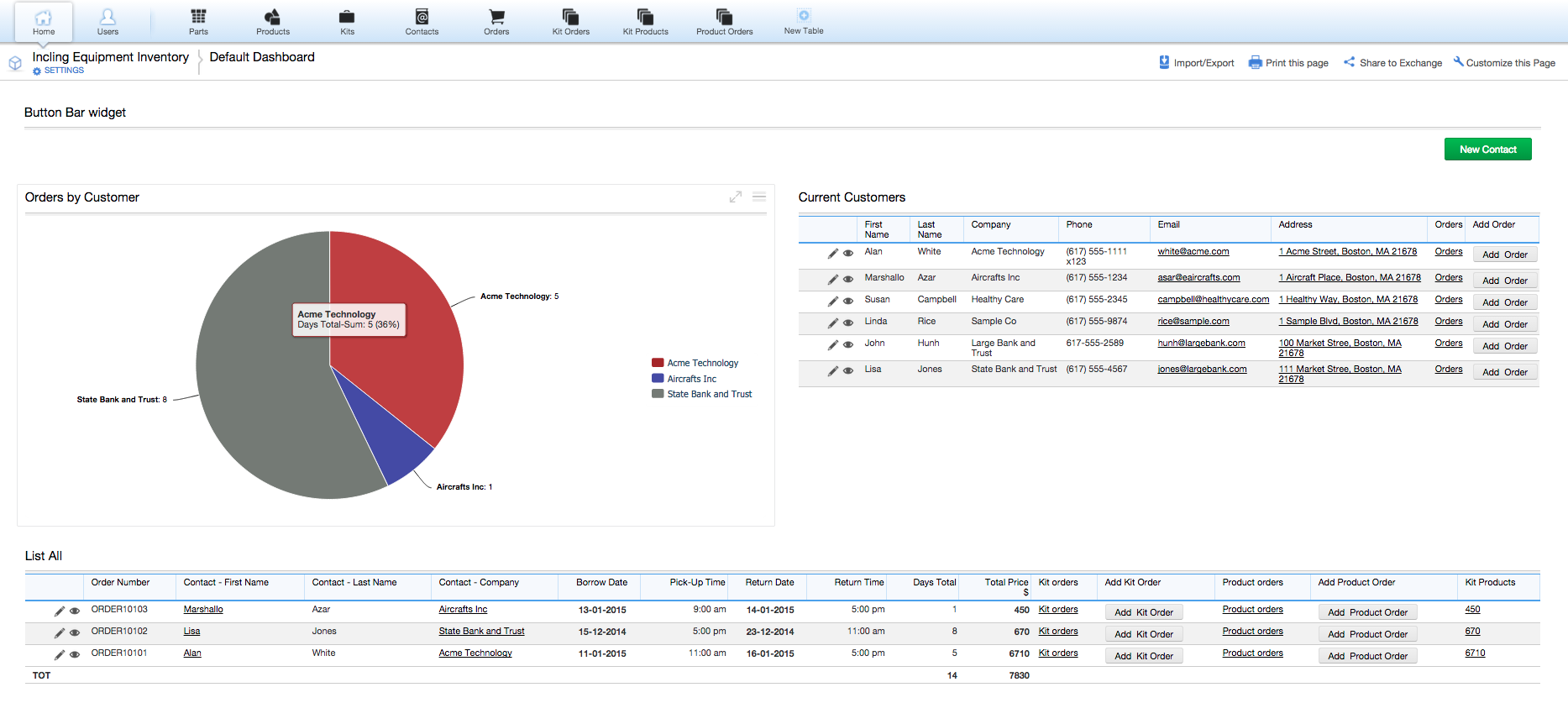 Write A Review