Household Inventory
This app allows one to inventory by room and category all major possessions. An added bonus is that one can allow their heirs to review the inventory and note what they would like to inherit and they prioritize the top 10 items they would like to eventually receive.
***NOTE FROM CURATOR***
This is a compact one table app that allows for tracking of major possessions in ones home with the ability to allow heirs to note their prioritized preference for items. It is different from other apps in the exchange that also track household items in the addition of item categories and family history fields and the ability to track heir preferences.
It could also be expanded to track assets in small companies.
Try The App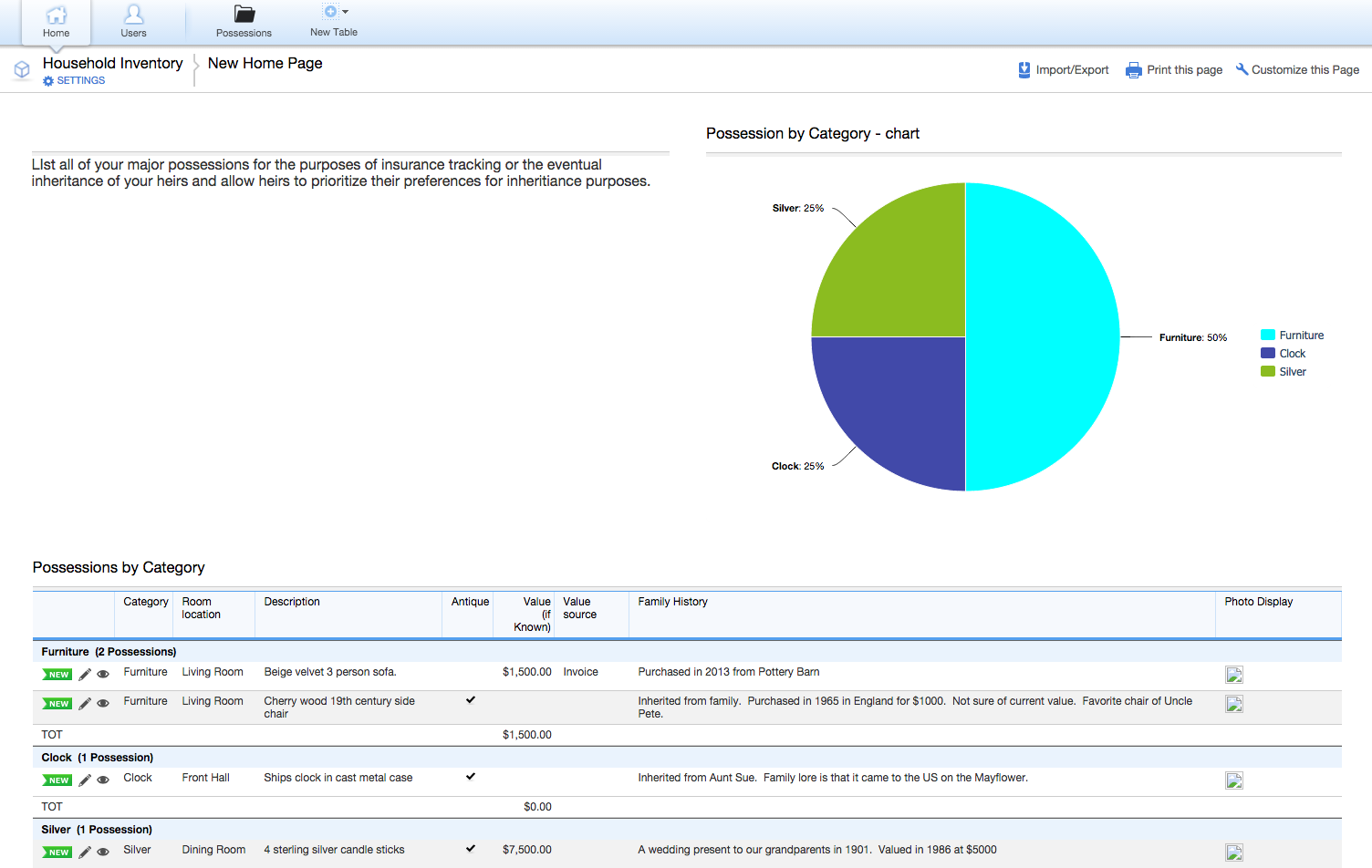 Write A Review