House Inventory
This App lets you be able to come up with a complete list of your property, show proof that you actually owned it, and be able to come up with an accurate monetary value for all of it in case of a lost.
You can get a complete and up-to-date inventory of the items in your house and be able to determine exactly what items were lost or damaged, present proof of ownership of those items, and determine what they are all worth.
You can store all kinds of information about your items as well attach photos and receipts of purchase, which can be offered as proof of possession.
You can print a detailed report of all of your items for safe keeping.Also track of everything from item repair histories to room renovation, paint colors etc as notes.
You can also store warranty information so that it will be easily accessible when something stops working, and keep product manuals and other information close at hand should you need them.
Try the App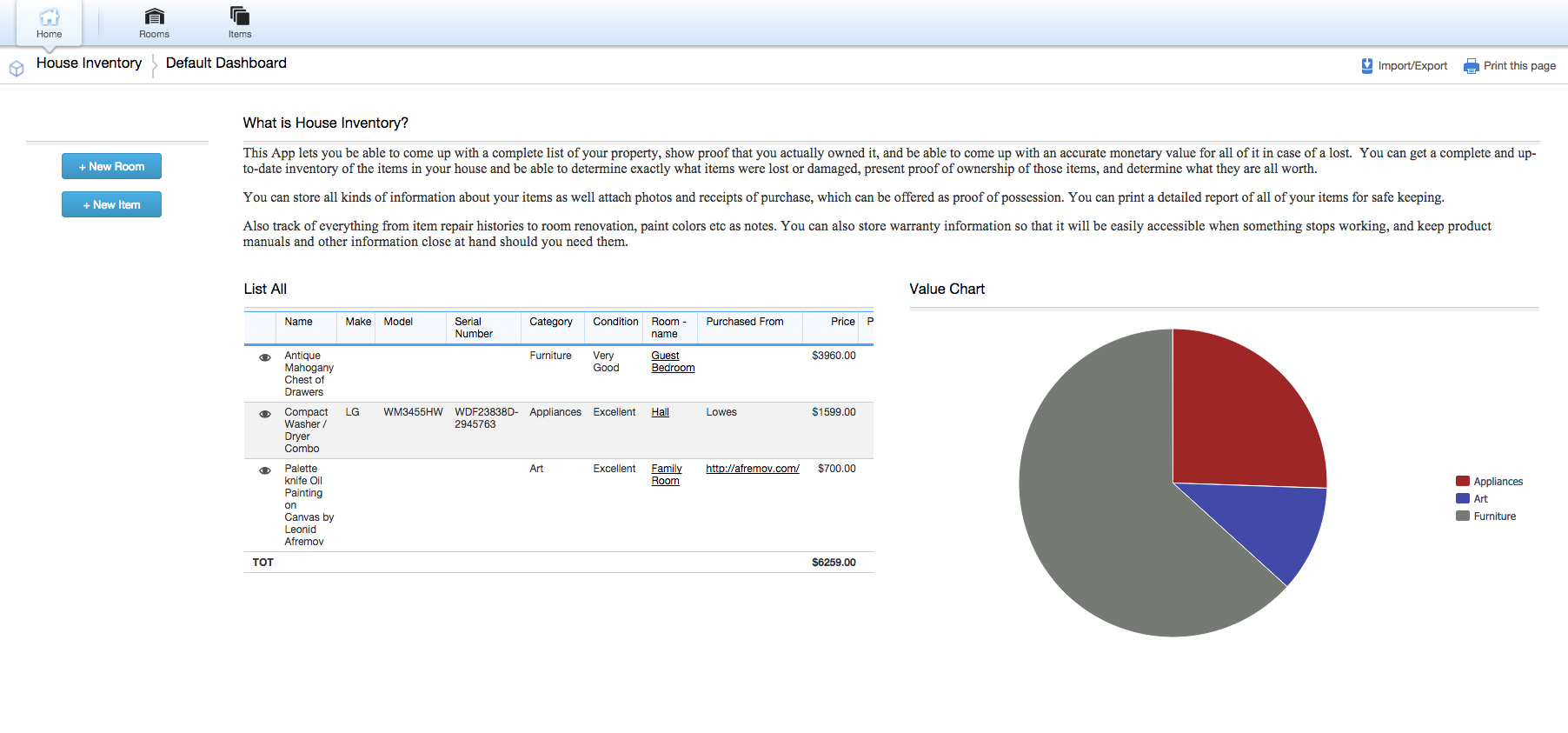 Write A Review