Holiday Gift Planner
What it Does
This holiday gift tracking application makes it simple to plan, track, and budget for your holiday purchases.
What Problems Does it Solve?
Keeping track of your gift purchases can be a pain and really put a damper on the holiday spirit. By using QuickBase to manage this process, you can keep an eye on your progress and get back to doing what matters: spending time with family, friends, and loved ones.
Who is it for?
Anyone that plans on doing holiday shopping this year!
Features
Budgeting
Tracking Purchases, Receiving, Wrapping, and Delivery End to End!
What Makes This App Special?
QuickBase's Dynamic Reports make it easier than ever to know exactly where you are in your holiday gift buying process. No more number crunching. Enter your expenses once, and you will always have the latest report views right at your fingertips!
Try The App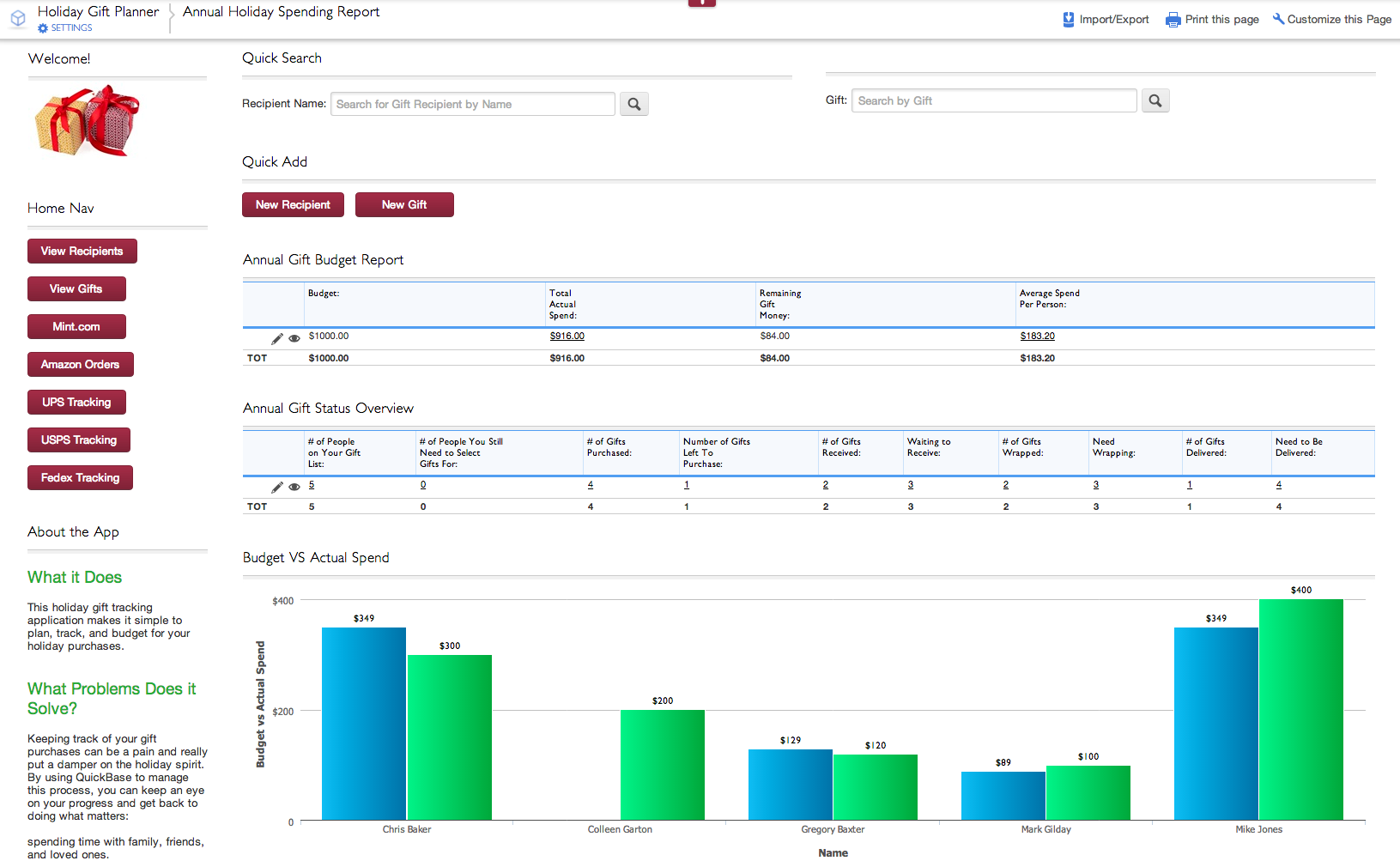 Write A Review