Get Rid of Stuff!
Oct 2014 I became fed up with the clutter in my home. I created this QuickBase to motivate me and to track everything I was getting rid of. For taxes, I wanted to track what I was donating (caution: not IRS supported, simply reflects my own method of note taking). For my own peace-of-mind, I wanted to prevent slipping back into old purchasing habits. This app helped me confront why I had acquired each item in the first place. The sample data in this app is real. I've always found specific examples to be the most helpful. I hope you do too. Enjoy the app!
***NOTES FROM THE CURATOR***
This is a simple to use one table solution to your clutter needs. Once completed it will demonstrate your purchasing habits and give insights into the items you acquire and why. Easy to use and can be used for all items within your home, office, car, etc.
Try The App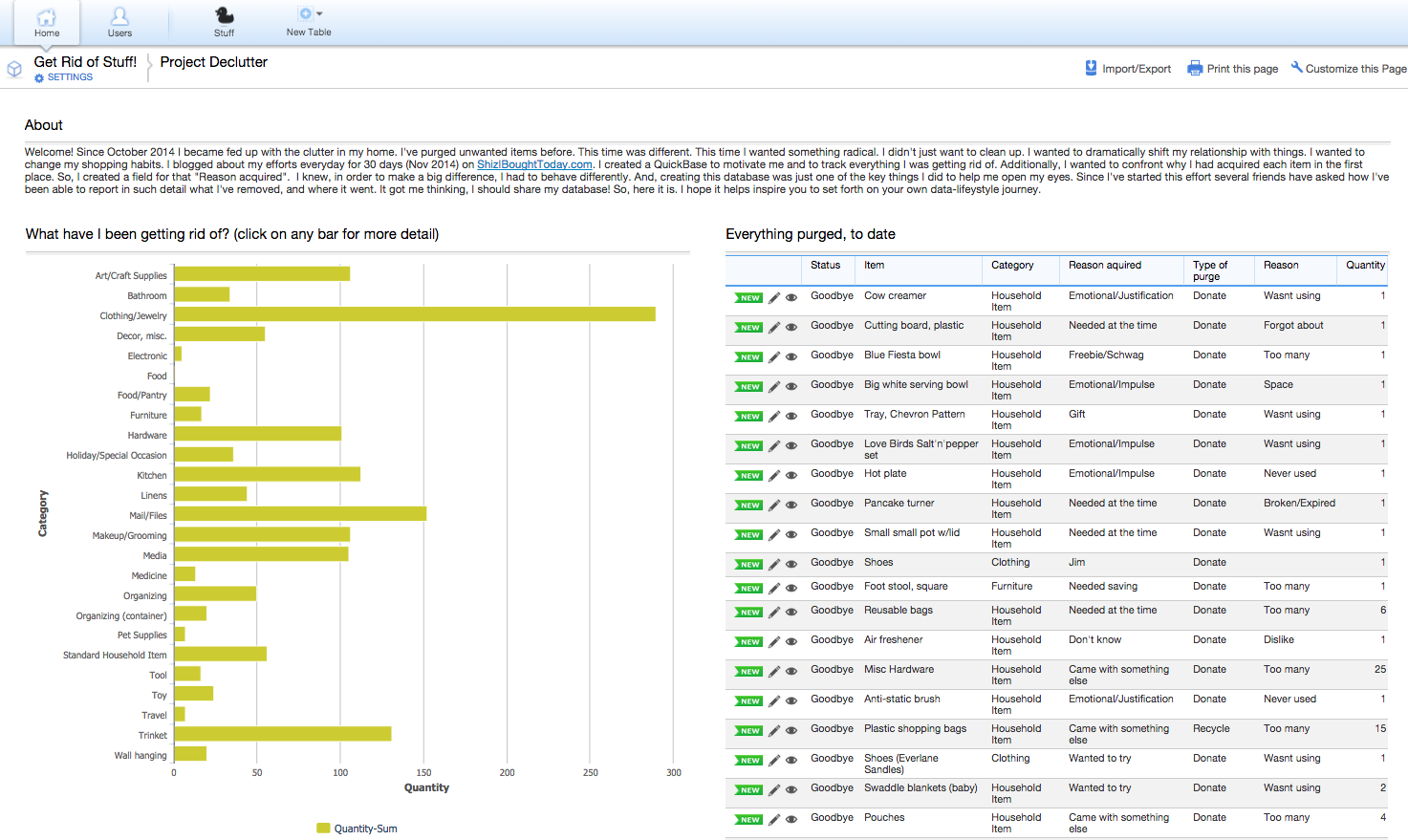 Write A Review