Floating HD
This application is used to calculate and save the extra hours of all advisors.
***NOTES FROM THE CURATOR***
An easy to use one table app that tracks the duration of hours on an employee. Automated notifications could be added if duration exceeds a certain amount. This solution could be used in most industries.
Try The App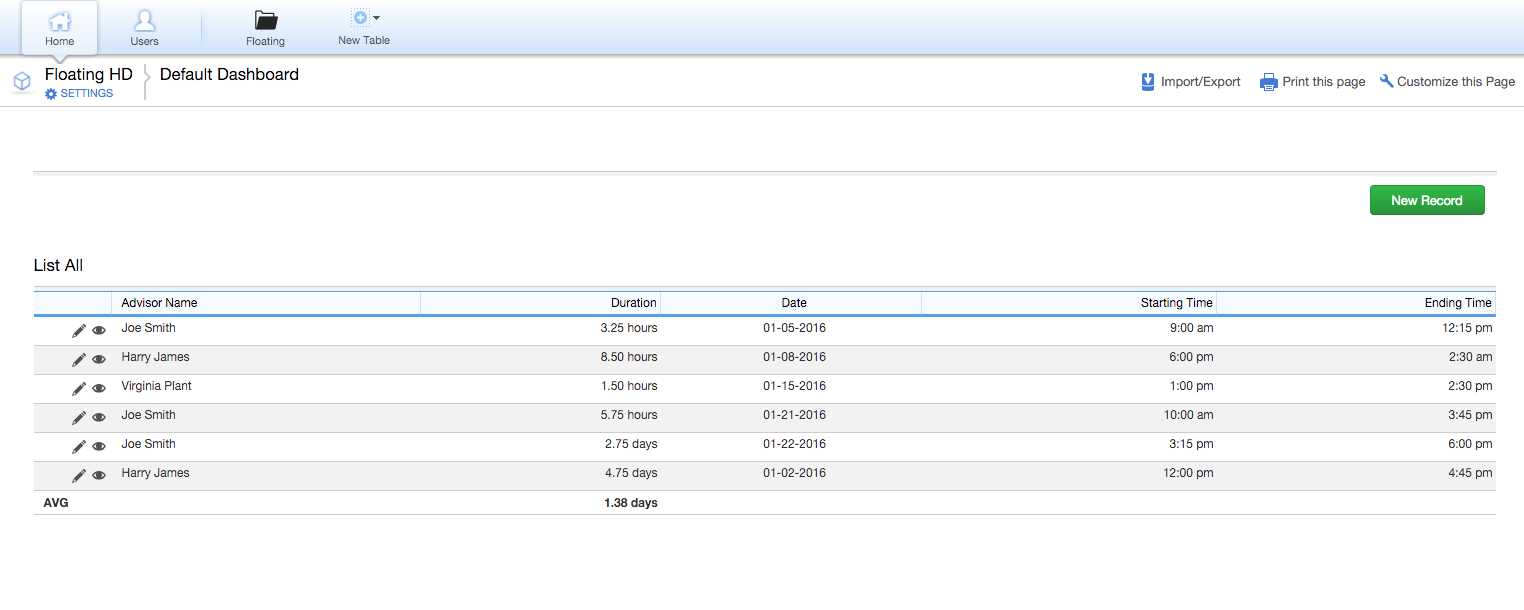 Write A Review