Feedback for Cafeteria Services
Your opinions are the only measure to success.
***NOTES FROM THE CURATOR***
An easy to use one table app that records opinions and comments on cafeteria food. Could easily be modified to fit any restaurant service. Also, one could add automatic notifications if a review is extremely good or extremely poor that would go directly to the Manager and District Manager.
Try the App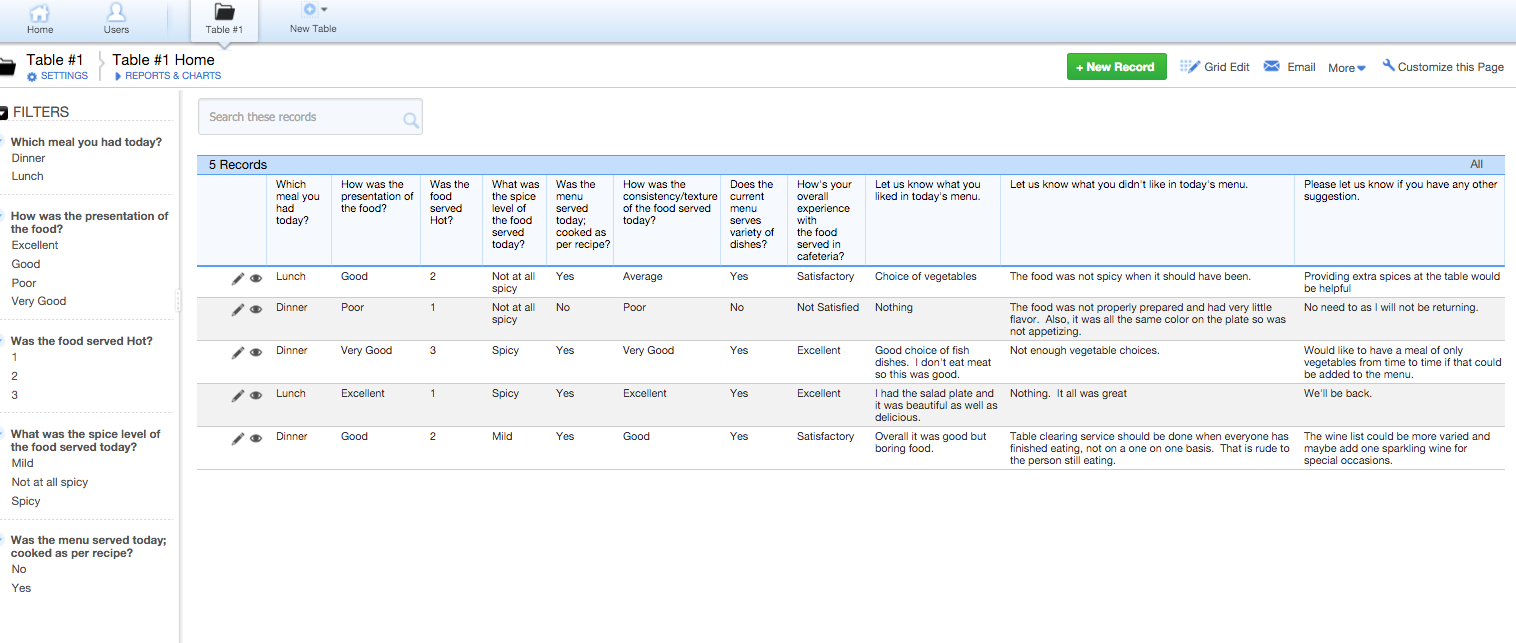 Write A Review