Eyefinity Lead Management
***Notes from the Curator***
This is a modified version of Simple Contact Manager created for use at Total Merchant Services, one of the fastest growing credit card merchant account acquirers in the nation.
What We Like About This App:
Eyefinity Lead Management includes a pretty slick Sales Lead form. The use of radio buttons for Sales Lead Source makes for a great end user experience.
There is also good use of formulas to do things such as combine first and last name into one reportable field.
Where we hope to see future enhancement or updates:
It looks like this app might still be a work in progress. While it appears functional "as is" it seems as if it might require some duplicate data entry on some of the tables. I couldn't help but notice that the "Sales Agents" and "Sales Lead Statuses" tables are not related to anything. In addition, the "3rd Party API Partners" table is completely blank, leading me to believe this area of focus is still in active development.
I hope that we will see future edits of this application as the developer makes more progress. Overall - Off to a great start!
***Simple Contact Manager Description ***
Track leads, phone calls, e-mails, and future appointments.
Try The App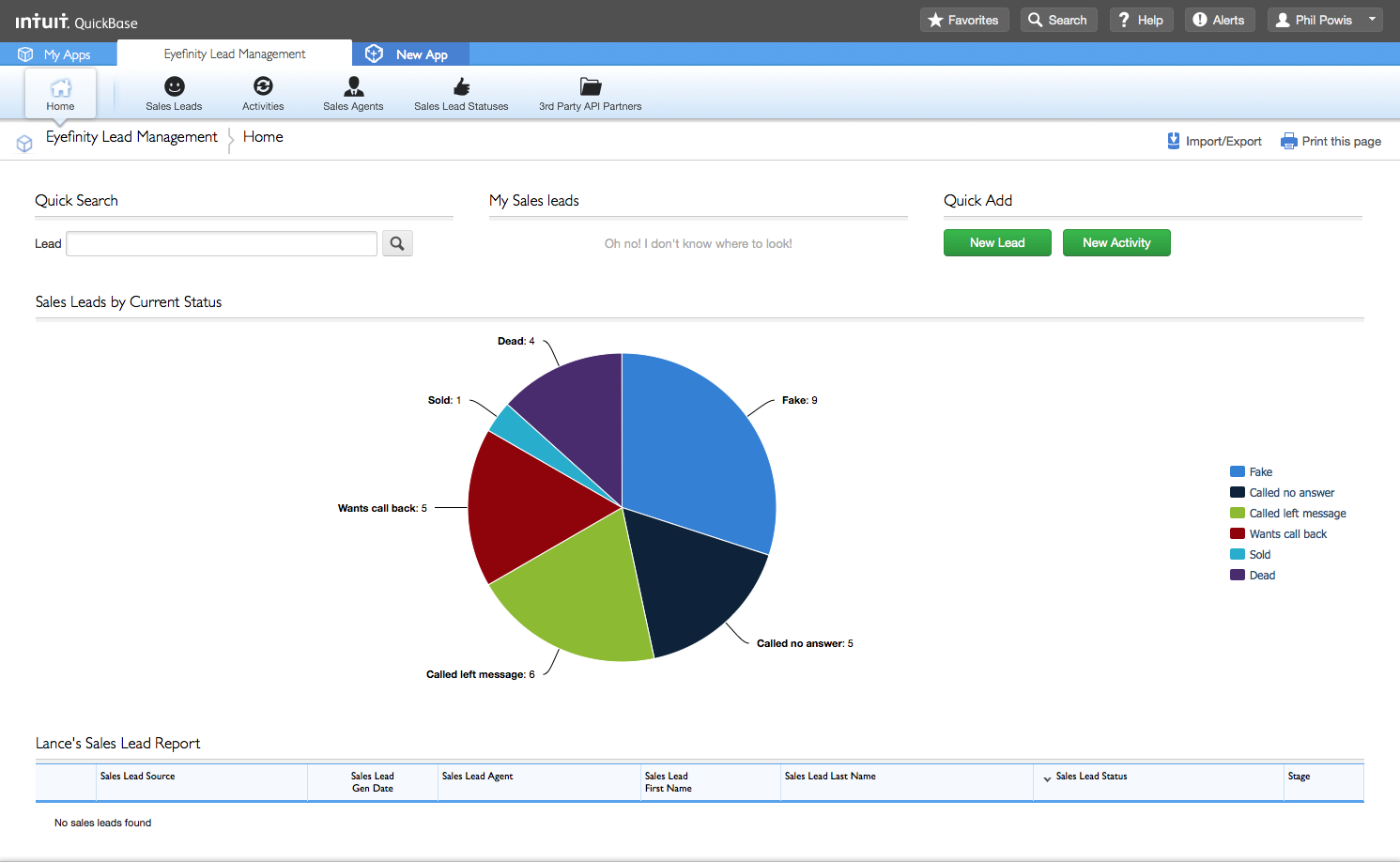 Write A Review