External Feedback
This app that lets you collect feedback from people who are not already QuickBase users. Roles and permissions are set to hide many parts of the interface from anonymous users, revealing only those parts that you want them to see.
Ideal for collecting feedback, posting anonymous surveys, or signing people up for an event.
***NOTES FROM THE CURATOR***
This solution contains detailed instructions for how to manage the one table structure of the app and it will be a very helpful for collecting feedback from sources who are not registered users of the application.
Try the App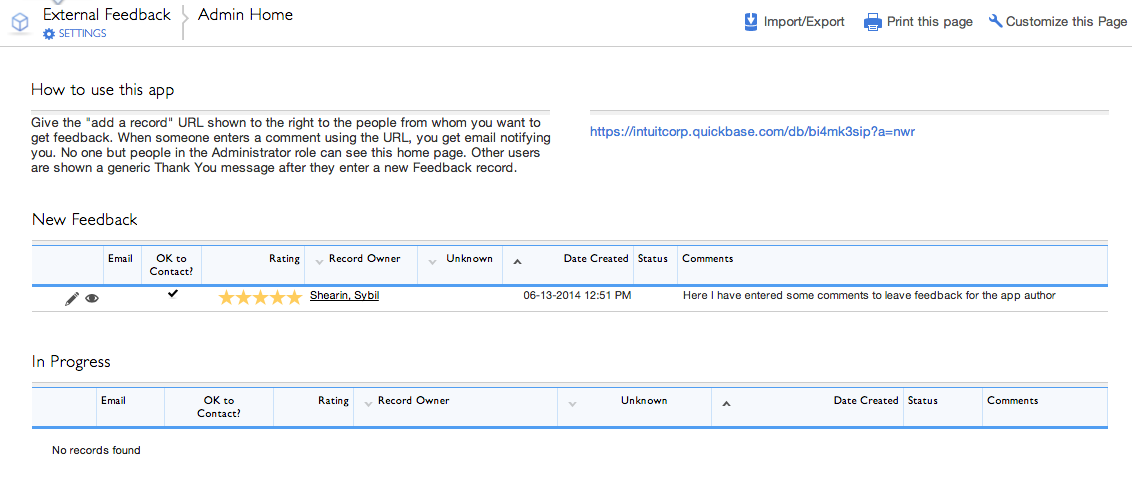 Write A Review