Extended Property Management
SFR Rehab Management
***NOTES FROM THE CURATOR***
This is an extensive solution to tracking property management and rehab projects. You can track lien and leasing information as well as fully analyze property costs rehab and project costs. The app includes a payments table to track current and outstanding payments. You can also add automatic notifications to the app to be notified when property details are added or altered. In addition, the app contains a very comprehensive "Sample" Purchase Order as an "Exact Form that can easily be changed to incorporate your own company details and and specialized terms and conditions.
Try The App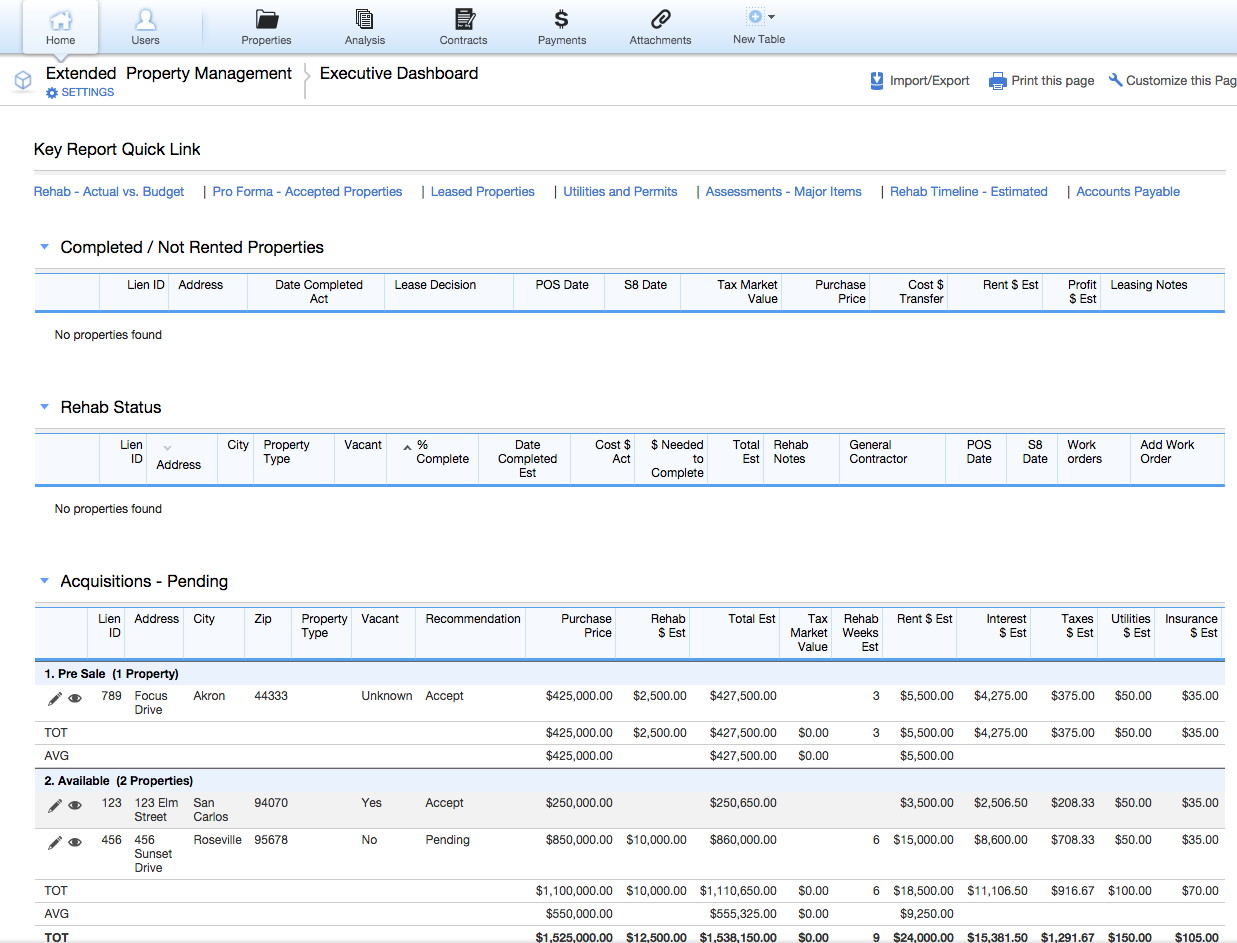 Write A Review