Expense Requests and Reports
Travel expense reports, regular expense reports, travel request, etc.
***NOTES FROM THE CURATOR***
This is an easy to use solution to tracking expense requests and then the actual expense report. There are automatic notifications when a travel request is submitted for approval which is an effective productivity enhancement. The solution also includes Purchase requests and reporting.
Try The App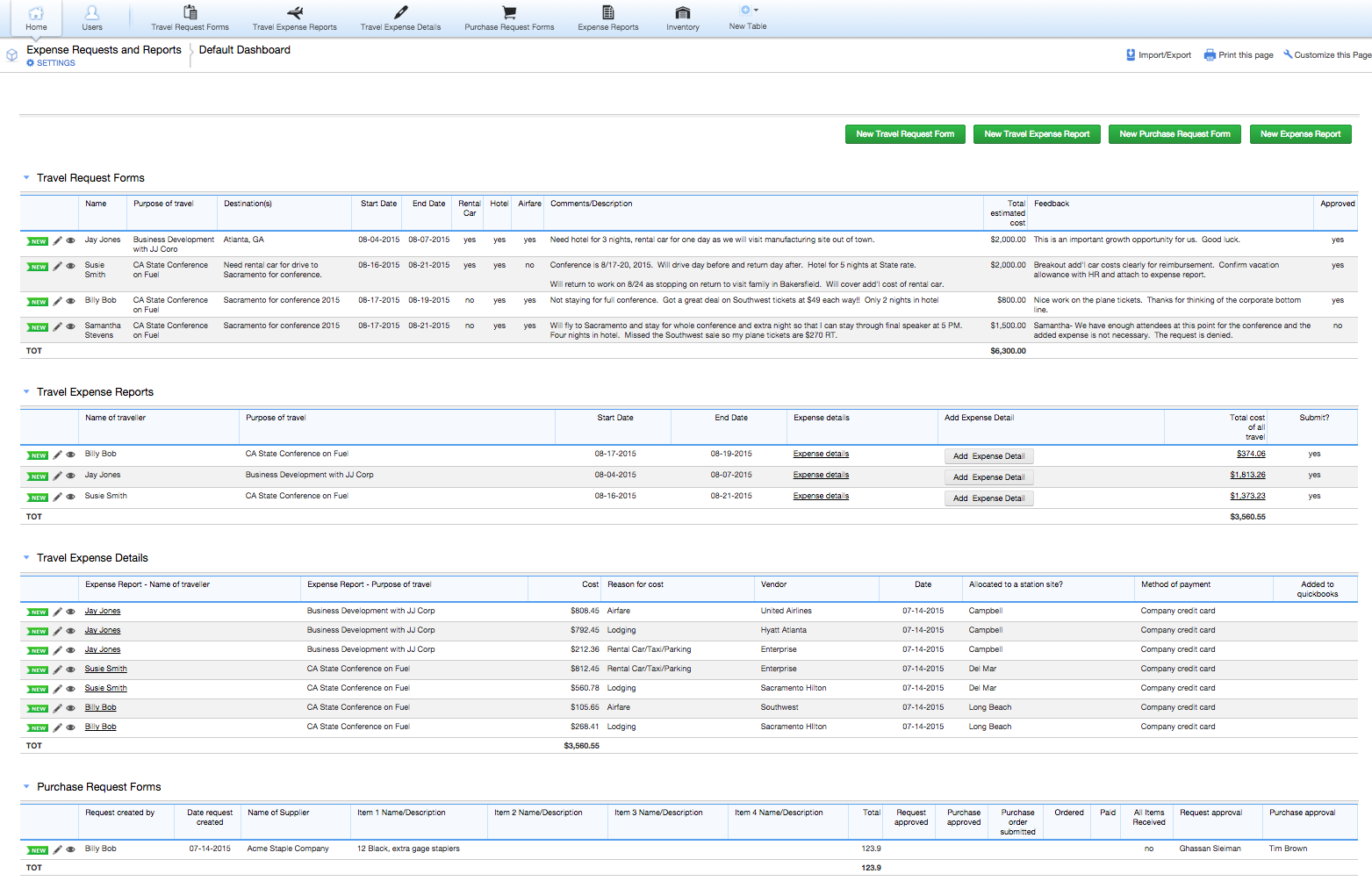 Write A Review