EXAMPLE - Report from Many-to-Many Relationships
This is an example app to answer the query in this comunity question:
https://quickbase-community.intuit.com/questions/1167189-how-to-create-a-report-tracking-the-current-location-of-a-foster
It uses many-to-many table relationships, and displays a report on the intermediate "join" table.
Specifically - in this example, the report displays the current locations of the Pets.
You can use a similar structure to record Transfers of Assets from Place to Place - and then to display the current locations of the Assets.
Try The App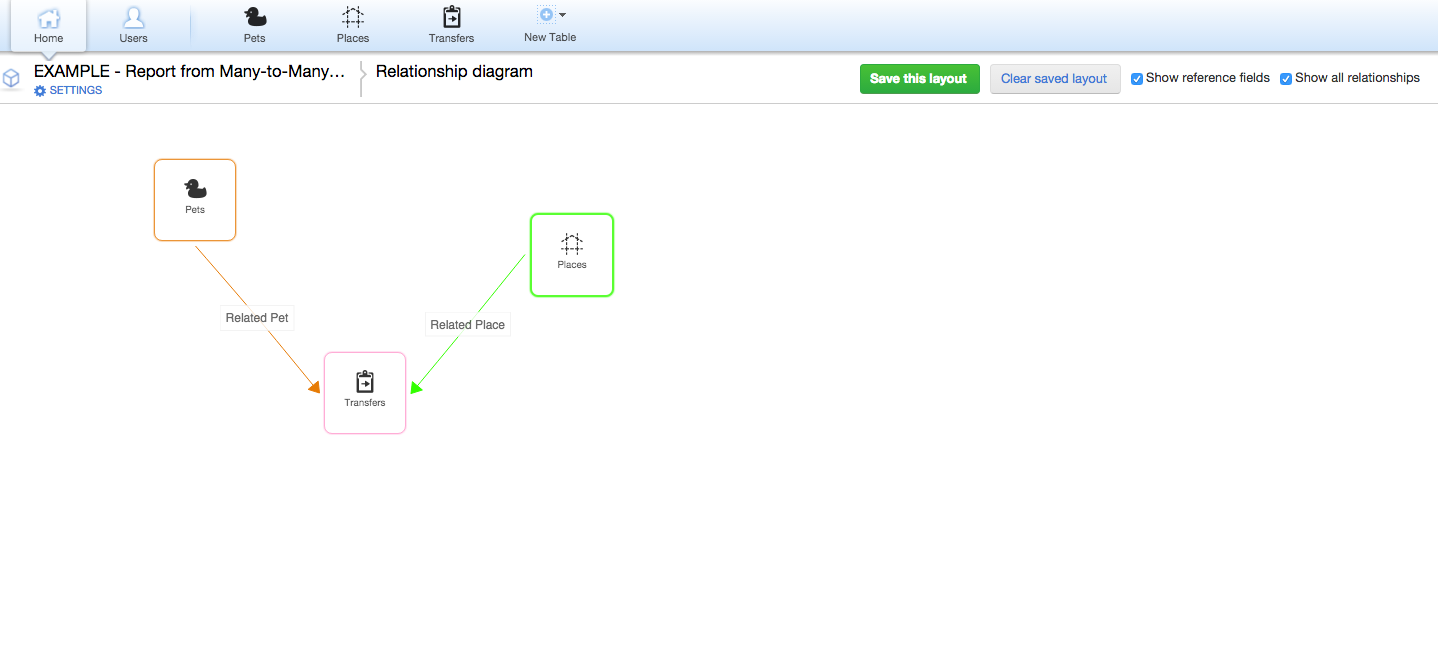 Write A Review