Essentials - Personal Trainer Appointments
This app enables a personal trainer to maintain their own appointments and or maintain appointments on behalf of other trainers. The version of this app that is not "essentials compliant" will enable individual trainers to have online access to setup and maintain their own appointments remotely.
***NOTES FROM THE CURATOR***
This is an easy to use app that manages personal trainer appointments and schedule showing on the home page which classes are available. It can be used by an individual or by a gym to keep class scheduling organized.
Try The App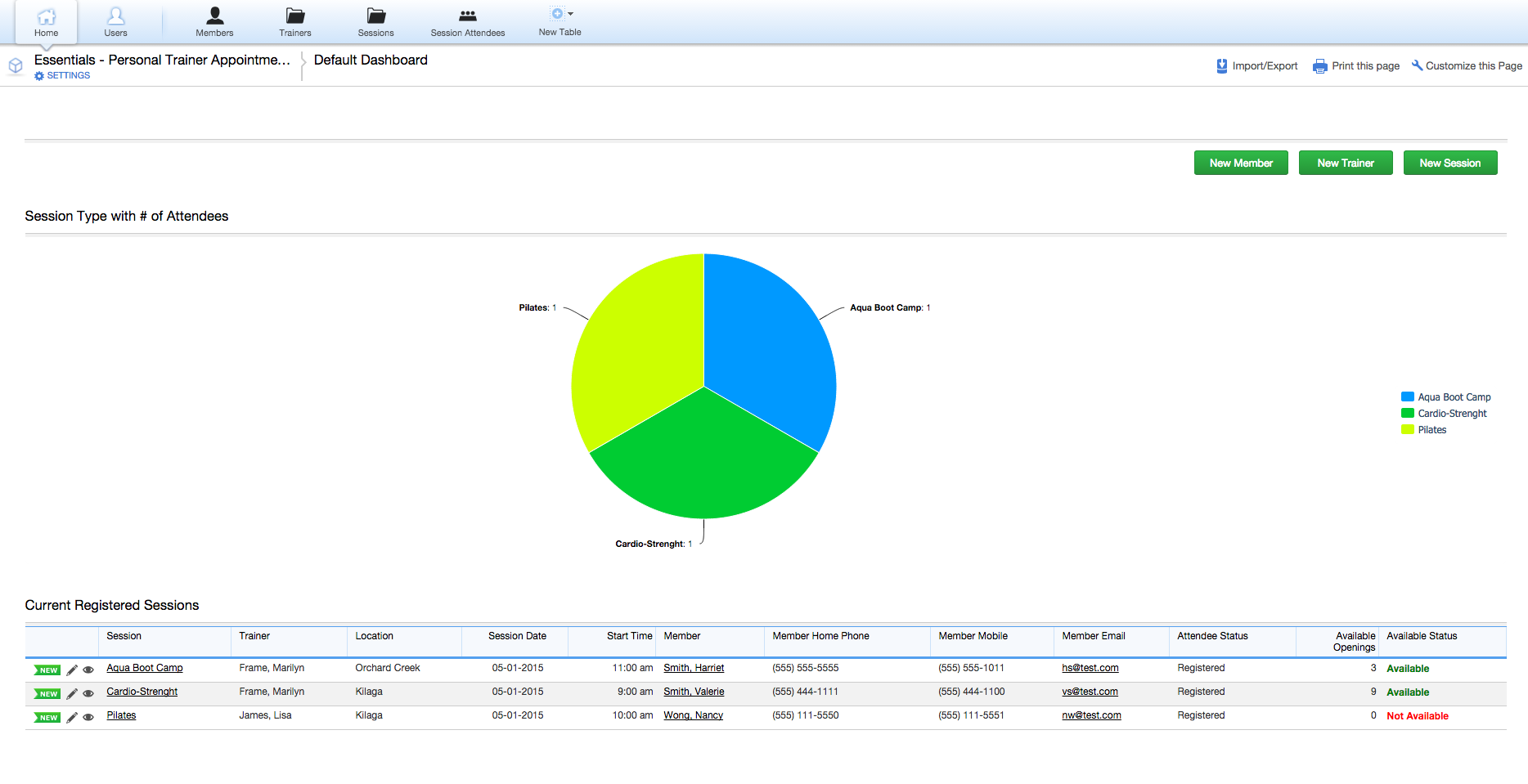 Write A Review