Essentials Automotive Service Tracker
Essentials Compliant.
This application is designed to track the service performed on your auto fleet. This could be a personal application to track all your upcoming and past service records, or may be used as part of a larger fleet management. Also, if you operate a service garage, you may be able to use this as well to track customer service records and remind them of upcoming service needs.
Try The App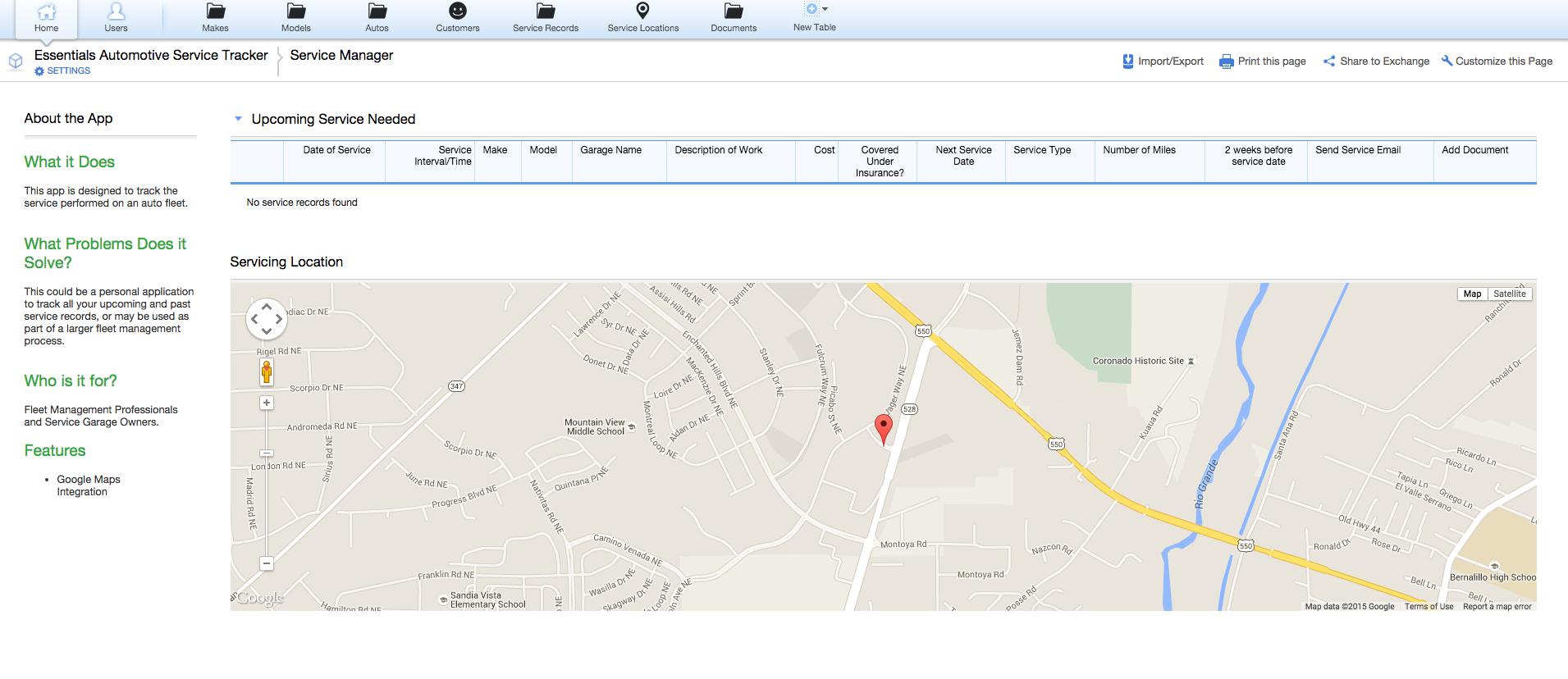 Write A Review