Essential Musician Bookings
Manage Musician Bookings and Album Releases. Keep Track of Artist Contracts and any changes to standard contracts with a custom contract form. Keep track of new album releases and royalties paid to each track of an album. Keep track of expenses creating the albums.
***NOTE FROM CURATOR***
This is a basic but very complete solution for an agent managing all information relating to performances by multiple artists. It could be re-purposed easily to handle other types of performers or could be changed slightly for use in a corporate environment for managing travel or some events.
Try the App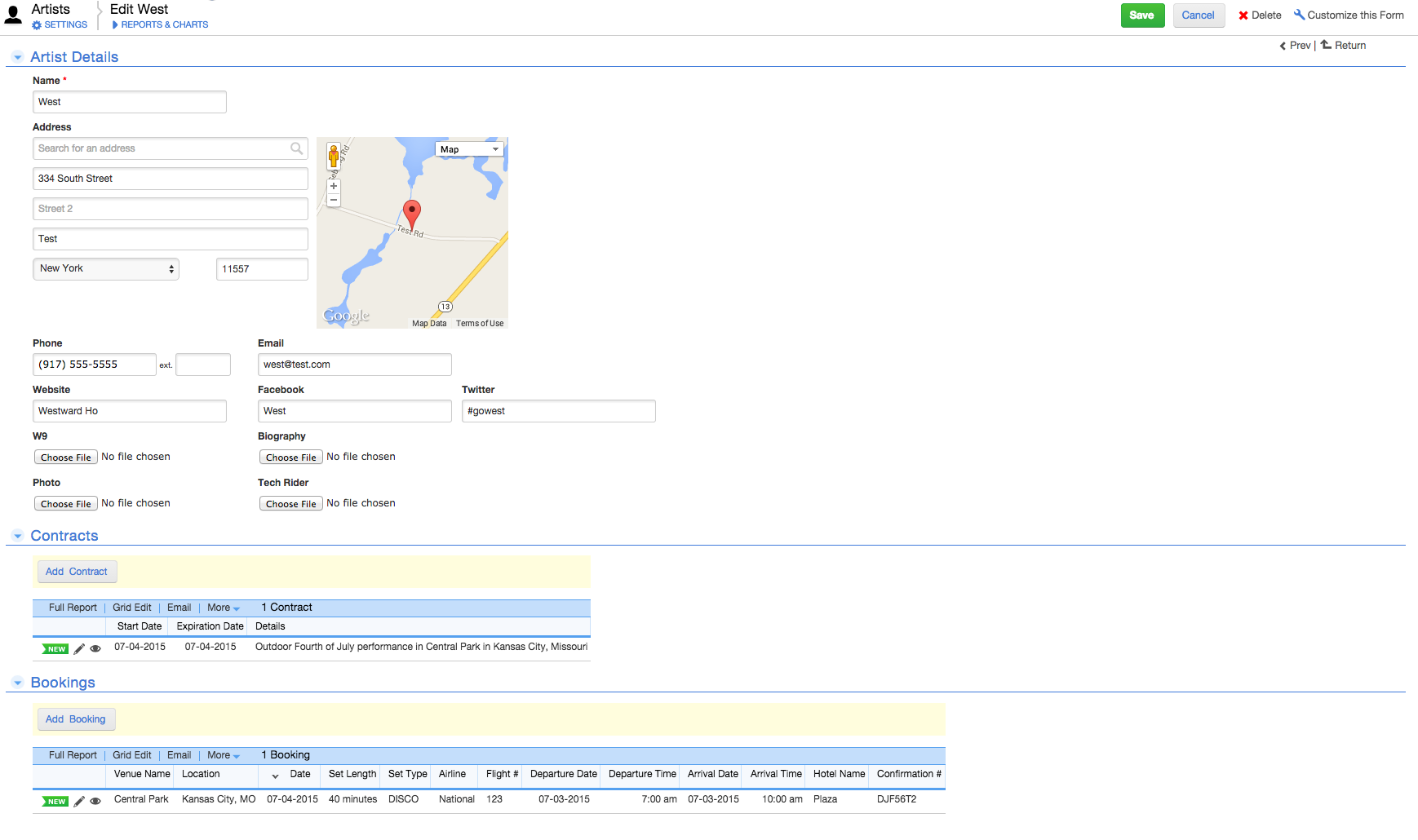 Write A Review