Donor and Gift Management
***Note from the Curator***
This application was submitted by a non-profit organization that sells and preserves affordable homes for lower income families.
It is a modified version of Non-Profit CRM and Donor Management, originally submitted by QuickBase QSP Crystal Bay Solutions.
Modifications Include:
- Website Link Tracking on Organization Table
- Thank You Letter Status Tracking
- Minor Verbiage Changes for Some Items
***Original Description for Non-Profit CRM and Donor Management by Crystal Bay Solutions***
Core Functions
Setup the Organizations with which you work, classify them in multiple ways and attach multiple contacts with different roles.
Contacts can be classified as donors, volunteers, members, employees and so forth, and linked to Organizations.
Create your own categories to classify any records in all tables.
Manage donor cultivation by setting up one or more donor Leads to track donor prospects, prospect status and activities connected with the cultivation process.
Assign prospects to team or board members for cultivation and tracking. Track progress of donor cultivation efforts.
Setup Events and track tasks associated with putting on the events.
Record and categorize revenue payments and link them to Events, Leads and fundraising appeals or campaigns.
Try the App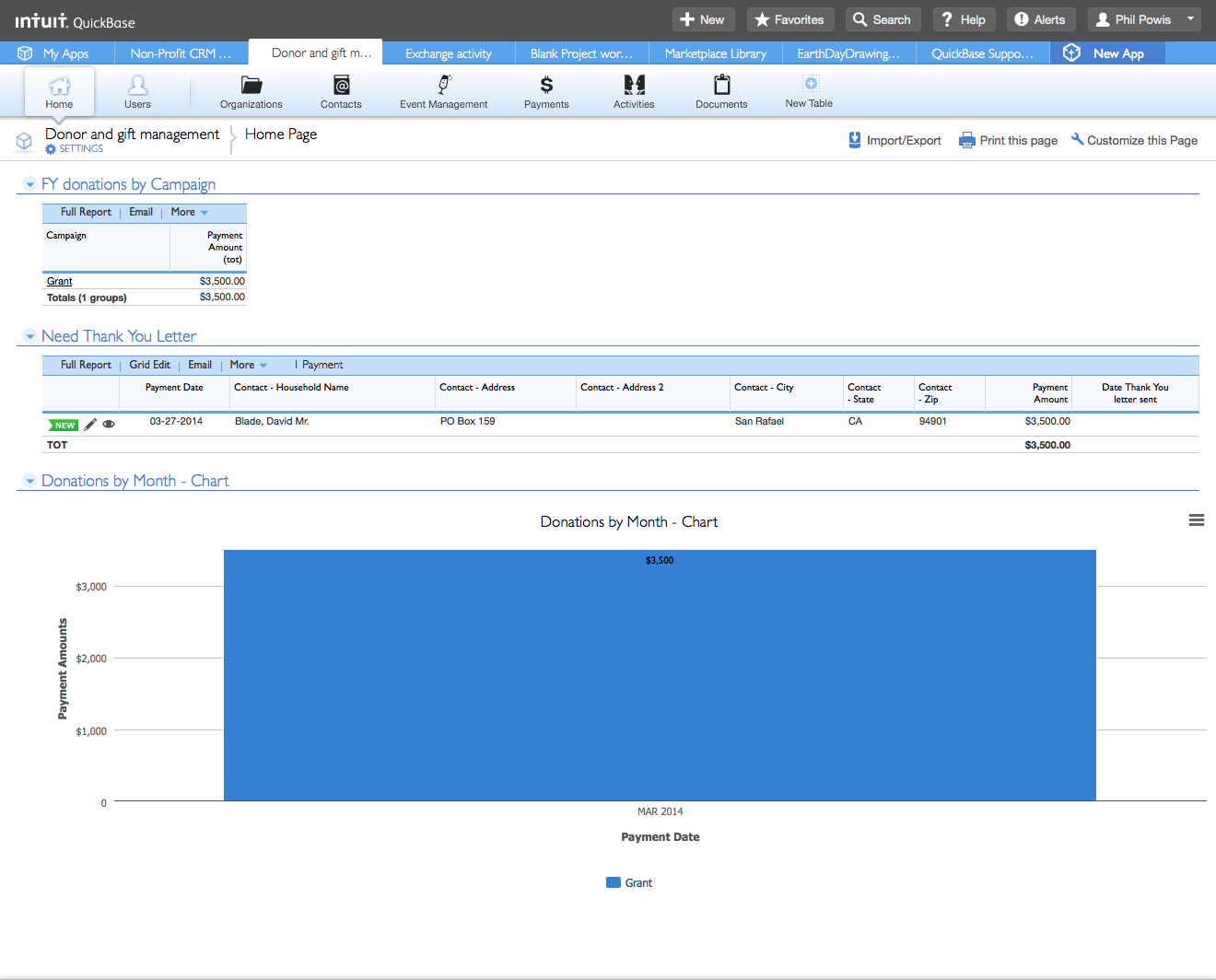 Write A Review