Document Repository
Improve team collaboration and track revisions of work in progress, all in one central spot.
Upload, categorize, and store important documents all in one place. Store document templates for immediate access anywhere, anytime.
***Notes from the Curator***
While keeping teams using the most current versions of a document can be a daunting task, this app puts QuickBase to work to create a straightforward and easy to use app for document storage. As a great feature, this app includes the "Editor" role, which has full control over content stored in the app but doesn't include full administrative permissions to make alterations to the structure of the app.
Try The App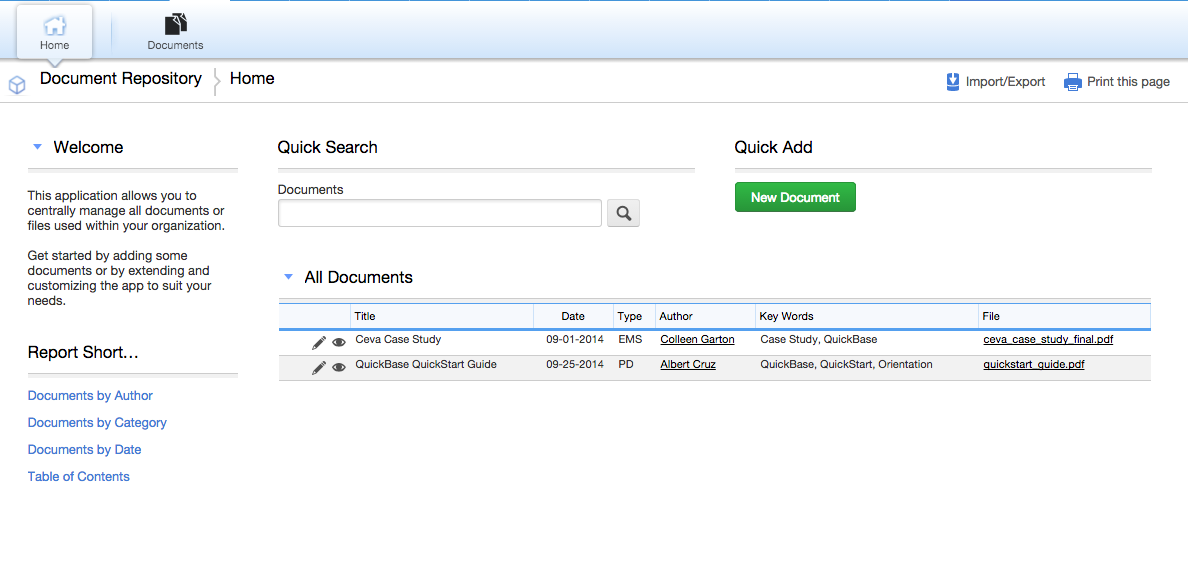 Write A Review