Customizable HR Database
Simple employee tracker to manage hire dates, termination dates, emergency contacts, medical information, and wages. This app can be completely customized.
***Notes from the Curator***
This is a great basic HR information tracker. Easily store all your employees' contact information, emergency contacts, documents and track time away from the office!
Try The App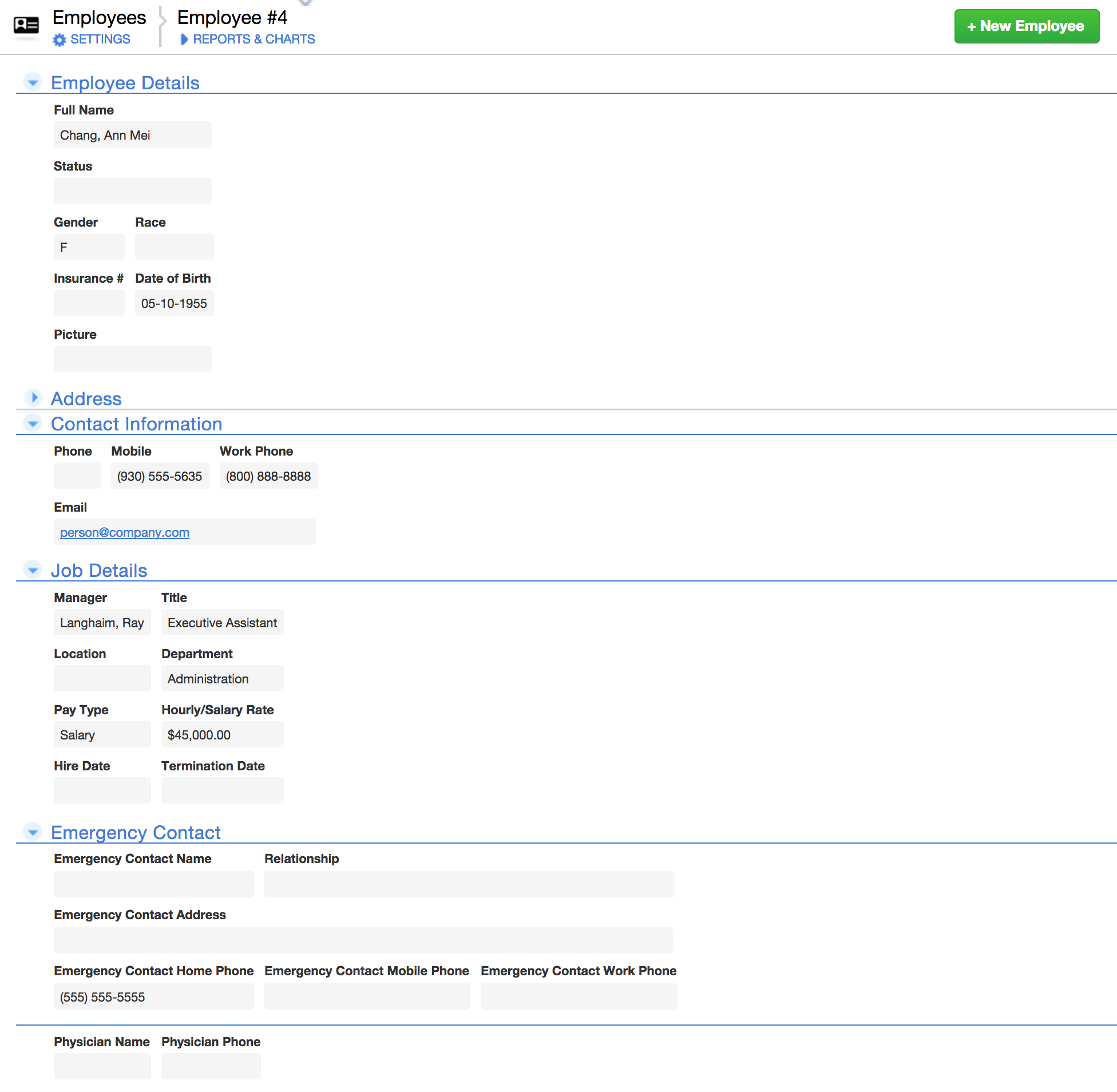 Write A Review