Customer Service Manager
Coordinate a customer service team or center more effectively with this comprehensive customer service manager app from QuickBase. Effectively work with other businesses, clients, and customers to resolve cases and get problems solved faster. Don't lose information or fail to coordinate among team members, which can lead to losses in customer service quality and sales as a whole. Instead, craft an online collaborative workspace that can be accessed from mobile devices as well as desktops, and increase transparency for more effective communication both between customer service reps and with customers.
Features of the Customer Service Manager App
With the customer support manager application, you can simply communicate more effectively and keep track of issues better. Here's how:
Track businesses and contacts in one central database that lives in the cloud, and pull data from other cloud-based apps so that it syncs automatically
Keep important documents like signatures or forms saved in this database, too, so that you can see all important, case-relevant information at once
Create support cases when issues need to be resolved, and then log activities for reps to resolve cases; track the phone calls and emails that are exchanged between reps and customers
Study the results from the automated simple survey that is sent to the contact once their case has been closed
Know what each of your representatives and team members are working on when they record their activities, and see at a glance where cases are in the resolution funnel
Customization a CS Solution for Your Team
This software is called the customer service manager because it's perfect for leaders and managers trying to coordinate their teams and create a better online working environment that encourages the fast and efficient resolution of customer issues and cases. With drag-and-drop features, CS managers can create custom, personalized dashboards that measure key performance indicators in a way that's most useful to them.
You can get started with this ready-to-download customer support manager app, use it as a template to develop your own solution, or browse any of our other apps that are great for those looking for a different solution.
Implement changes that will have a positive effect on your entire business with the customer service manager app now.
Try The App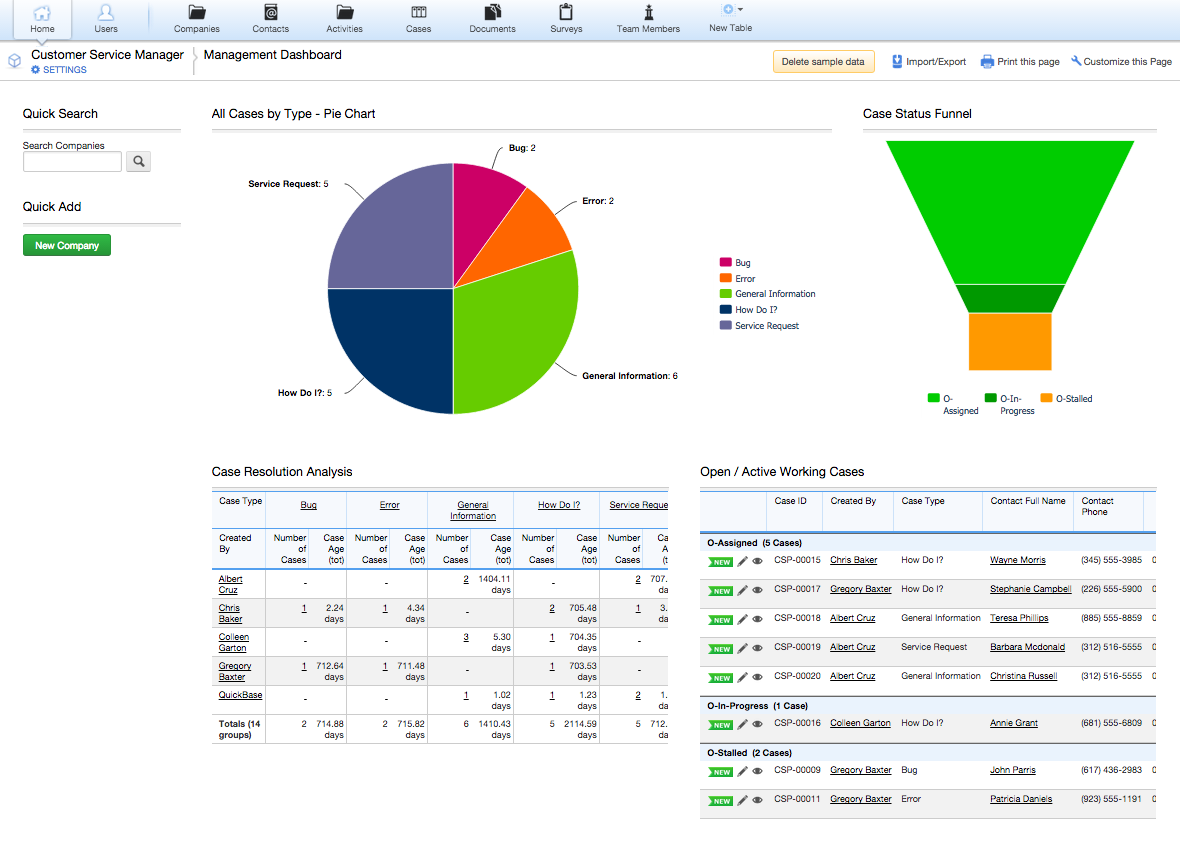 Write A Review