COVID-19 Hotline Management
This application is designed to help Hotline Centers across the Globe to manage their daily calls along with the shifts of the hotline representatives. You can utilize this app to help supervisors and hotline representatives to:
- Track caller information.
- Track concerns of the caller.
- Give recommendations to people calling about Screening Requests.
- Track any general questions regarding Covid-19 and also help them give responses to callers.
- Track and approve updated Covid-19 FAQs.
- Track daily, weekly, monthly cadence of calls and shifts in various report views and effectively manage your hotline center.
This app is inspired by the amazing work done by GW MFA Department of Emergency Medicine to track and manage their Hotline on Quick Base.
Try The App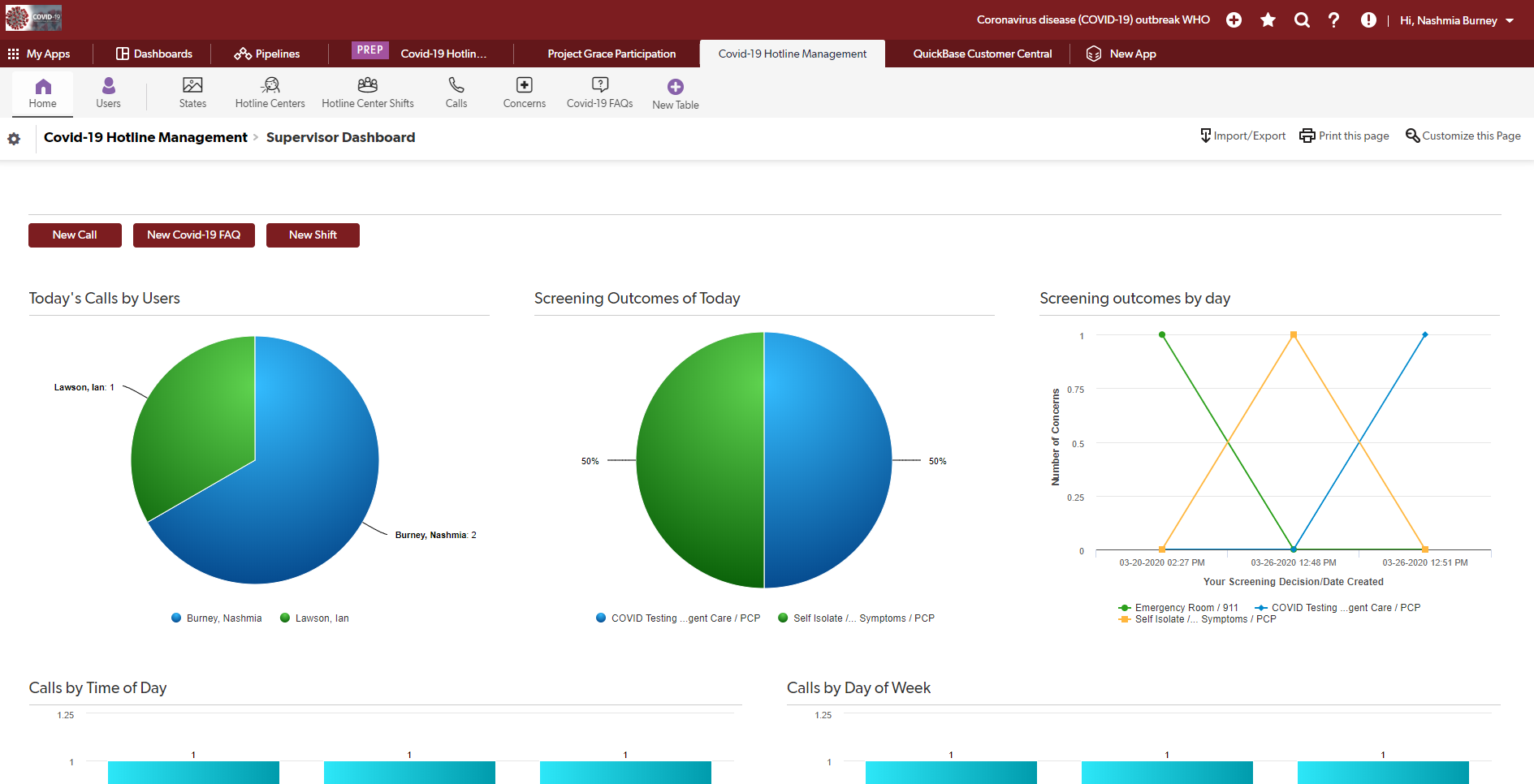 Write A Review