COVID-19 Community Help Center
Help remote workers stay connected to their work and client communities.
Use this app to support employees and clients with requests for help, creating and managing group events, and distributing donated services or items.
View the Application Guide on the Dashboard for further explanation on Roles, Permissions, Table Descriptions and Processes.
Try the App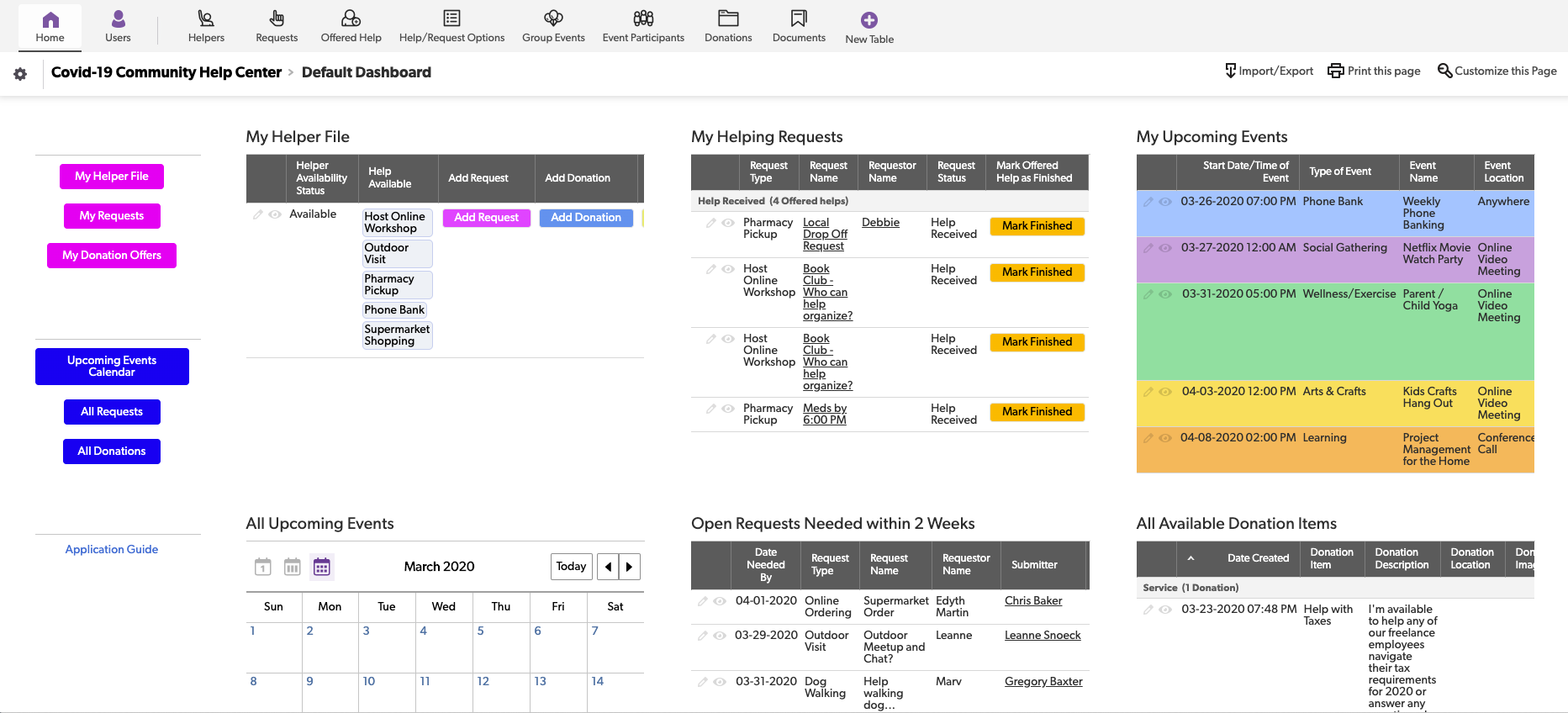 Write A Review