Conversion Tracking
Control and monitor delivery of your projects to keep your team on time and under budget with this powerful project management app.
Plan, collaborate and report on all projects across your organization, schedule tasks, assign resources, notify team members of assignments and changes automatically, and track the progress of your projects from start to finish.
***NOTES FROM THE CURATOR***
This is a compact app that manages the project of converting a manuscript into an ePublication. It tracks the process of tasks and includes invoices to facilitate payments. This app can be expanded or revised to fit other industries.
Try The App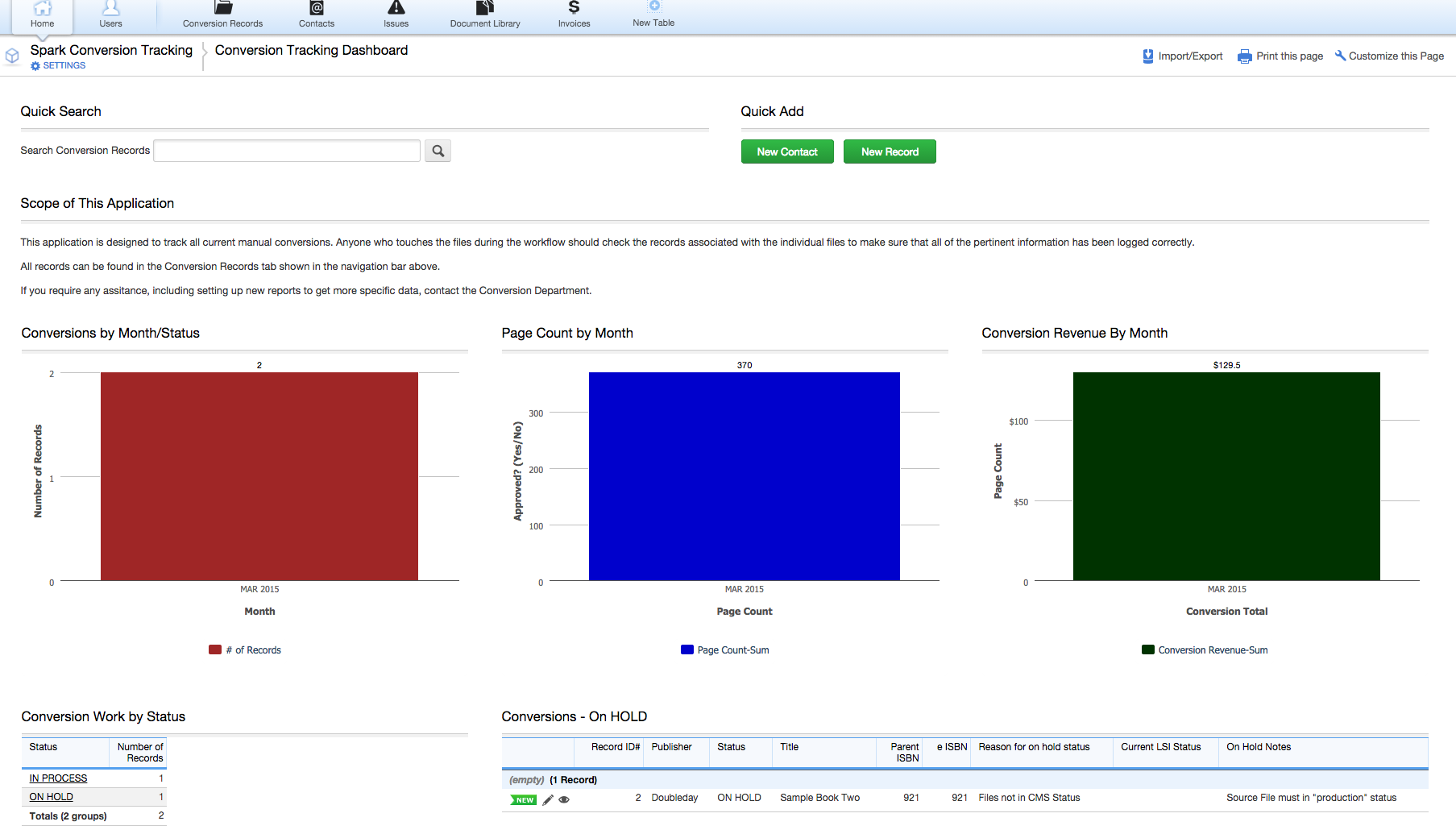 Write A Review