Complete Contact Manager
Track your company's ongoing relationships with other companies and contacts using this B2B-focused contact management app. As basic CRM software, this application is perfect for those working in sales, customer service, or any industry that requires employees to closely track their most valuable contacts. Track basic contact information as well as company and industry information, so that you can see contacts in each category. Track thousands of clients, leads, and industry professionals in one online, cloud-based database that can be accessed at the office or remotely, using smartphones and tablets. You can find people by their important fields like phone, website, address, and more. This contact manager software goes beyond simply being a record-keeper. Sales teams can track and manage activities and productivity, schedule future calls and meetings, and attach important documents to maximize efficiency, and improve workflow processes.
Because you can track sales activities, users, and documents in one easy contact manager app, you can gain better insight into your processes: which member of your sales team is reaching out to which contact and when, where you contacts are located across regions, the performance of your team as a whole, where contacts lie in a visualization of the sales funnel, and more. Using a single simple interface, you can pull in the information and reports you need to make process changes and help your team be more productive and active. Don't require your team to need to chase each other down over email; keep all of your documents in one online database that can be accessed anywhere. Promote a more collaborative environment among team members while staying organized!
This is one of our most basic contact manager software offerings and is a great starting point for those learning how to use QuickBase. It's perfect for sales teams that need a fast, ready-made solution that only requires a little bit of customization, while still being flexible and dynamic enough to allow you to create drag-and-drop dashboards that are unique to your needs. Get started with this contact manager application right away!
Download the contact management app for a simple, elegant, and effective solution for tracking your most important client or customer information. If you need a different solution that allows you to track more or different data, there are several other contact tracking solutions available for you to buy through QuickBase. Remember, if you dont find what youre looking for, you can always develop a custom application through the QuickBase platform. Sign up and download the contact manager app to play around with customizable features and see how our apps can change your business today.
Try the App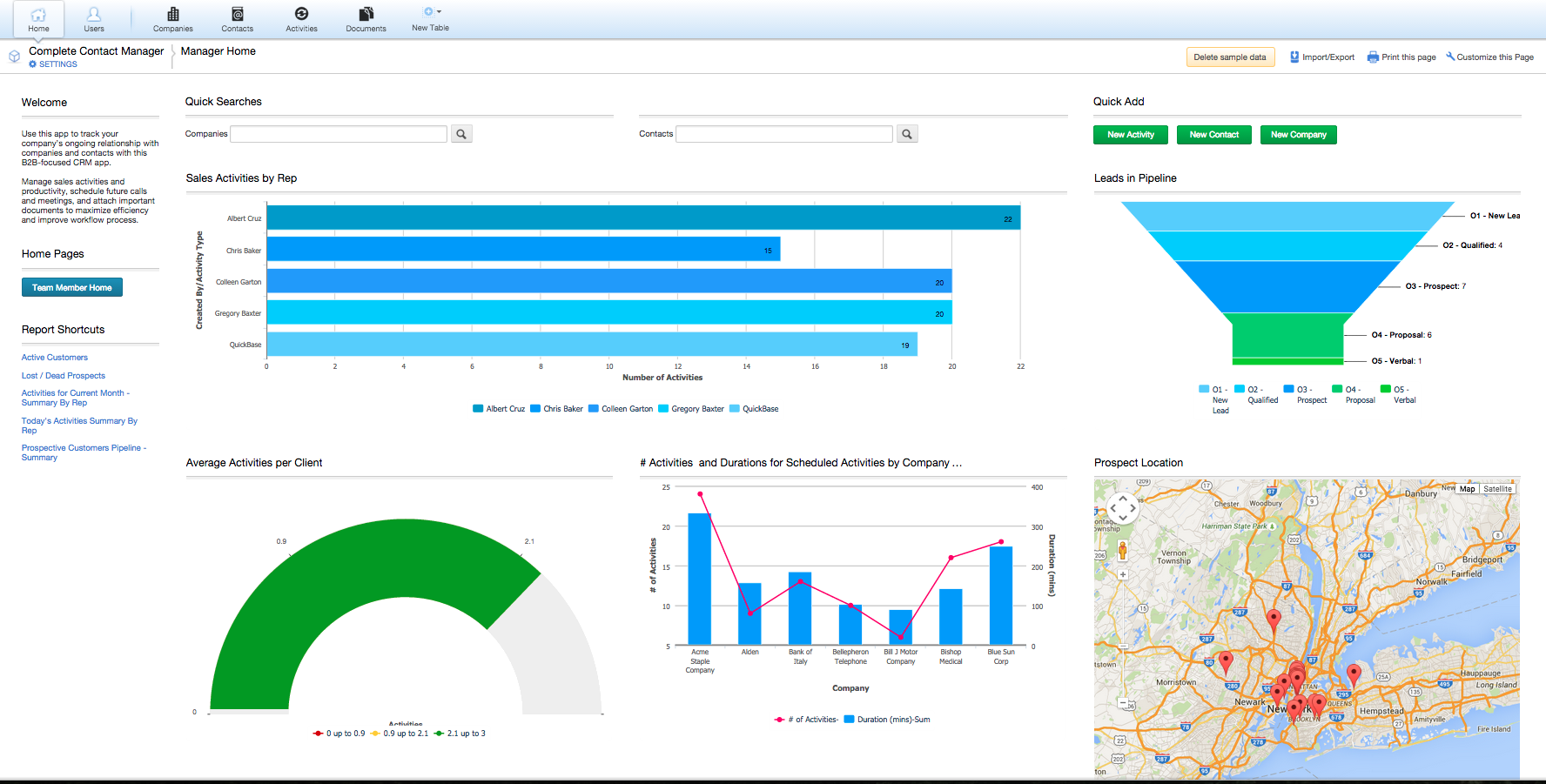 Write A Review