Client Stay - Hotel Tracking
This app will allow you to track clients that have stayed in a certain room with your hotel.
***Notes from the Curator***
What I like about this app:
- This is an interesting use case. I could see where hotels would want to track the occupancy of their rooms by client. I could see this application being particularly useful for small independent hotels, inns, or bed & breakfasts.
What I'd like to see more of:
I'd like to see the author take full advantage of QuickBase Home pages and include some interesting reports/metrics that might be of interest to an end user. One idea that comes to mind is a report that shows rooms broken out by available features (joining room, beds, suite, etc).
It would also be interesting to track dates of occupancy so that you can see how frequently rooms are booked, and which rooms are getting the most traffic. This might give you insight into future maintenance needs.
Try The App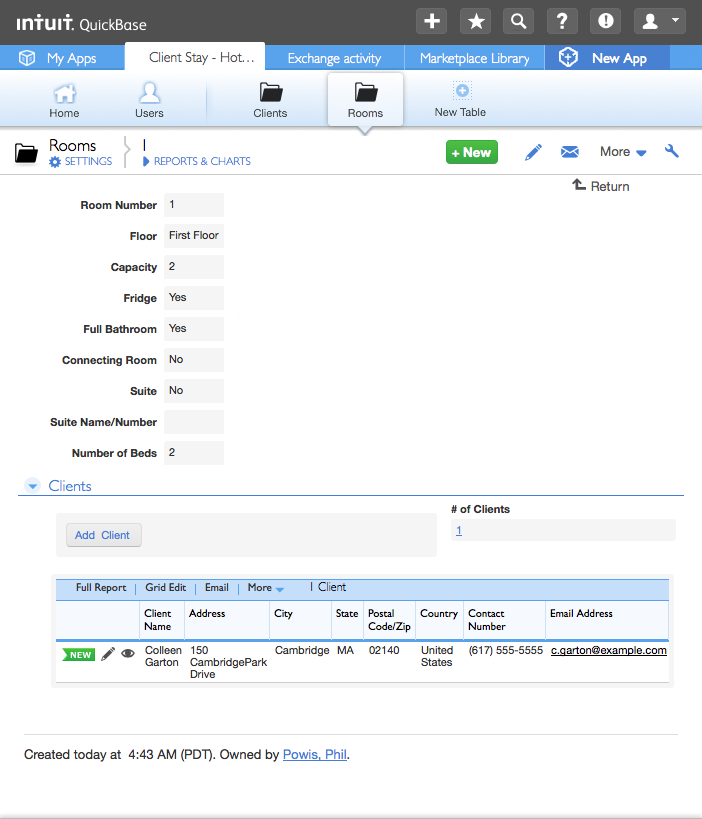 Write A Review