Capital Expenditures
Great app that brings together project managers, capital committee members, accounting and executive leadership for capital expenditure related projects.
This app gives users the ability to:
(1) Submit projects for consideration
(2) Track spending on approved projects
(3) Budget capital expenditure spending
(4) Track budget vs. actual variances on projects
(5) Track accounting assets back to original projects and costs
(6) Document capitalization considerations at a detailed level for audit evidence
***NOTES FROM THE CURATOR***
A well organized solution to tracking projects, their approvals and budgets. While there are other project management apps in the Exchange, this app focuses on a project budgets, its approvals and its expenditures to budget. One could include automatic notifications when a project goes over budget.
Try The App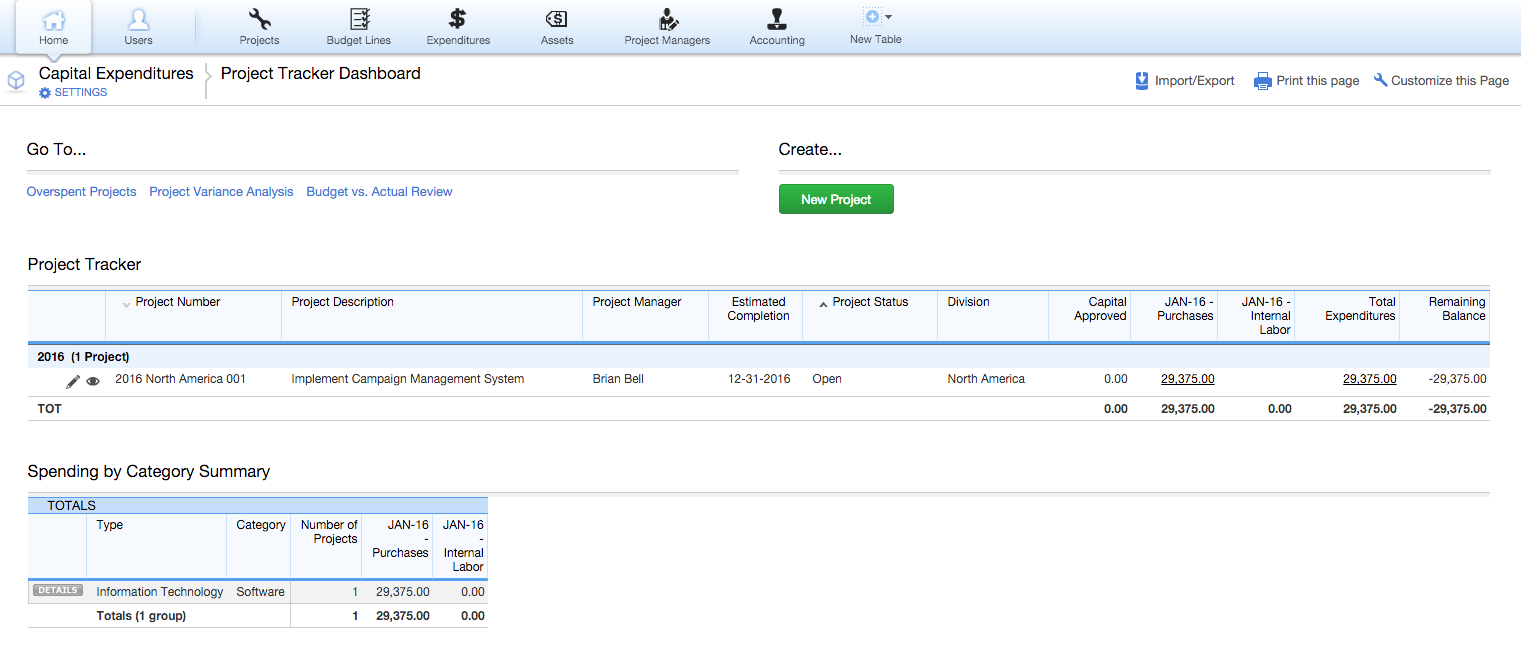 Write A Review