Architect Construction Administration
Manages Construction Change Directives, Architects Supplemental Instructions, Change Orders, Proposal Requests, and Requests for Information. Includes printouts for users of Internet Explorer 5.0 or higher. Many of the views require Internet Explorer 5.0 or higher. After copying this sample you'll need to customize your copy by going to its main page and under "SHORTCUTS" clicking on "Administration" then "Database Variables".
You'll also have to modify the field properties of the field called "Sketches". It will be pointing to a target database called "Sample Architect Sketch Log". You'll want to change the target database to the name of your sketch log database that you copied from "Architect Sketch Log".
Try the App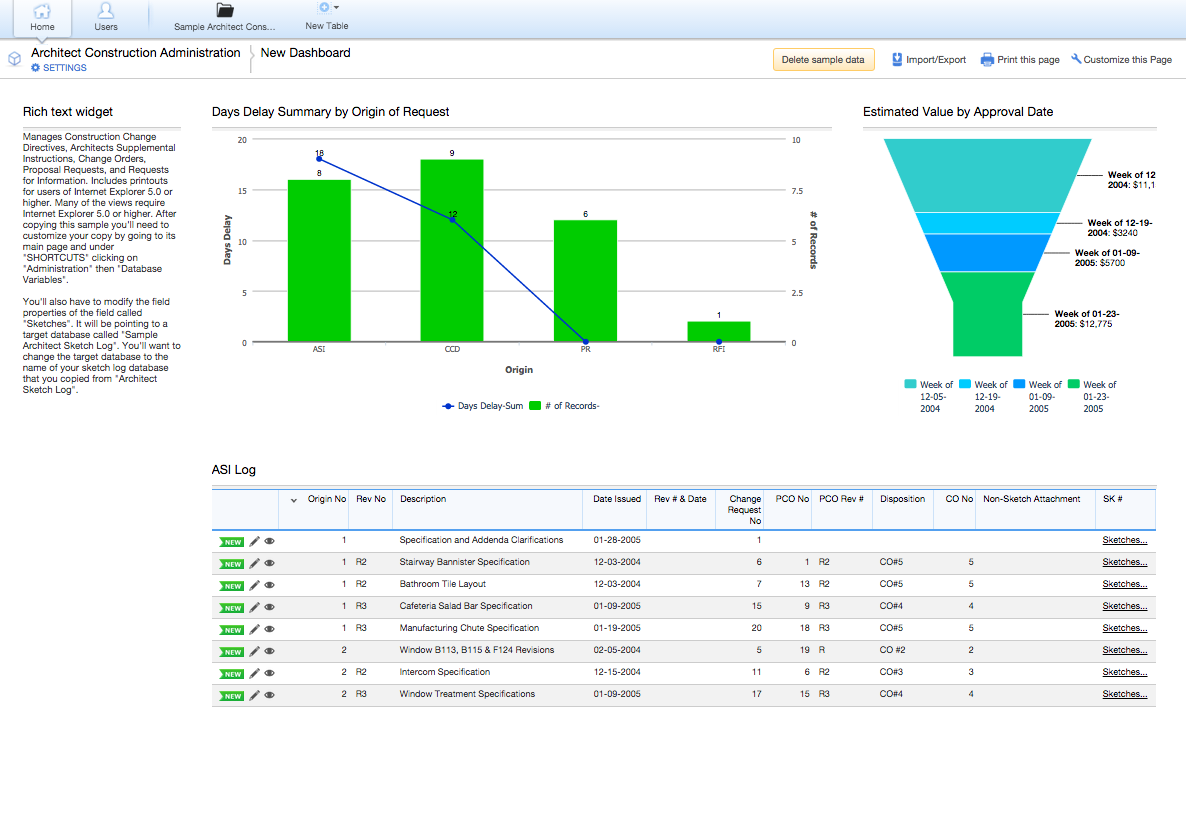 Write A Review