Appointment Registration System
This application was originally developed as a massage registration application. This can be easily converted to any mass sign up / registration for appointments at regular intervals. Create available appointments for the entire day from a template or customize by adding times manually!
***NOTES FROM THE CURATOR***
This is an easy to use solution, ready to assist you with multiple registrations for your one off appointments or large scale events. It includes a standardized time template to easily add a full day of appointment times. To enhance it, you could add notifications to the client of their upcoming appointment.
Try The App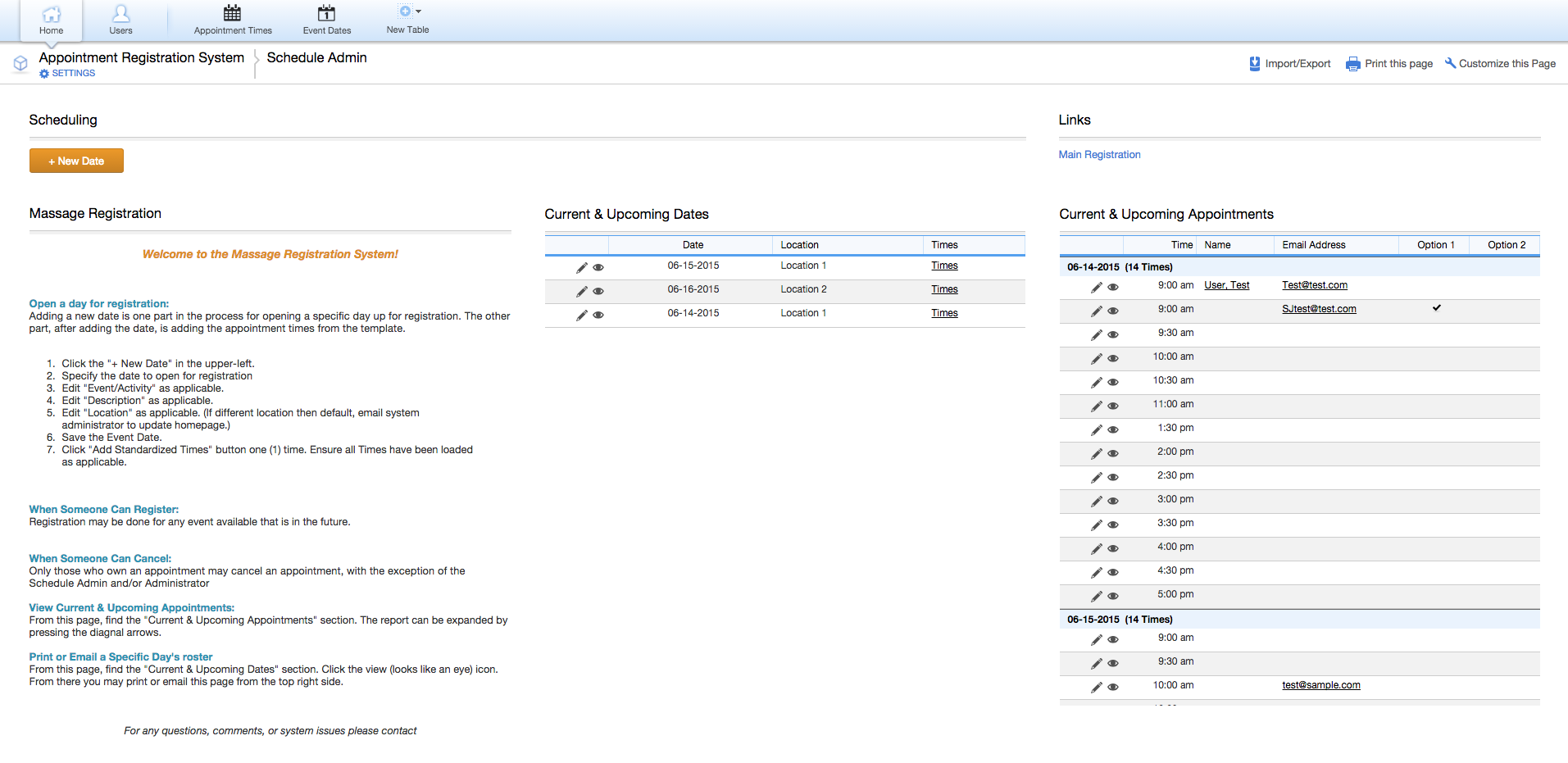 Write A Review