ABC QRCode Scanning Parts
If you've ever wanted to scan parts for an order or maybe scan parts for a shipping pallet, you can do that with QuickBase's built in scanning function.
You can scan both bar codes as well as QRCodes.
In this example we are working with ABC QRCode Scanning Parts which is an example application and we have printed out our pallets and pieces and are using our phone's built-in scanner to make selections easy.
Try The App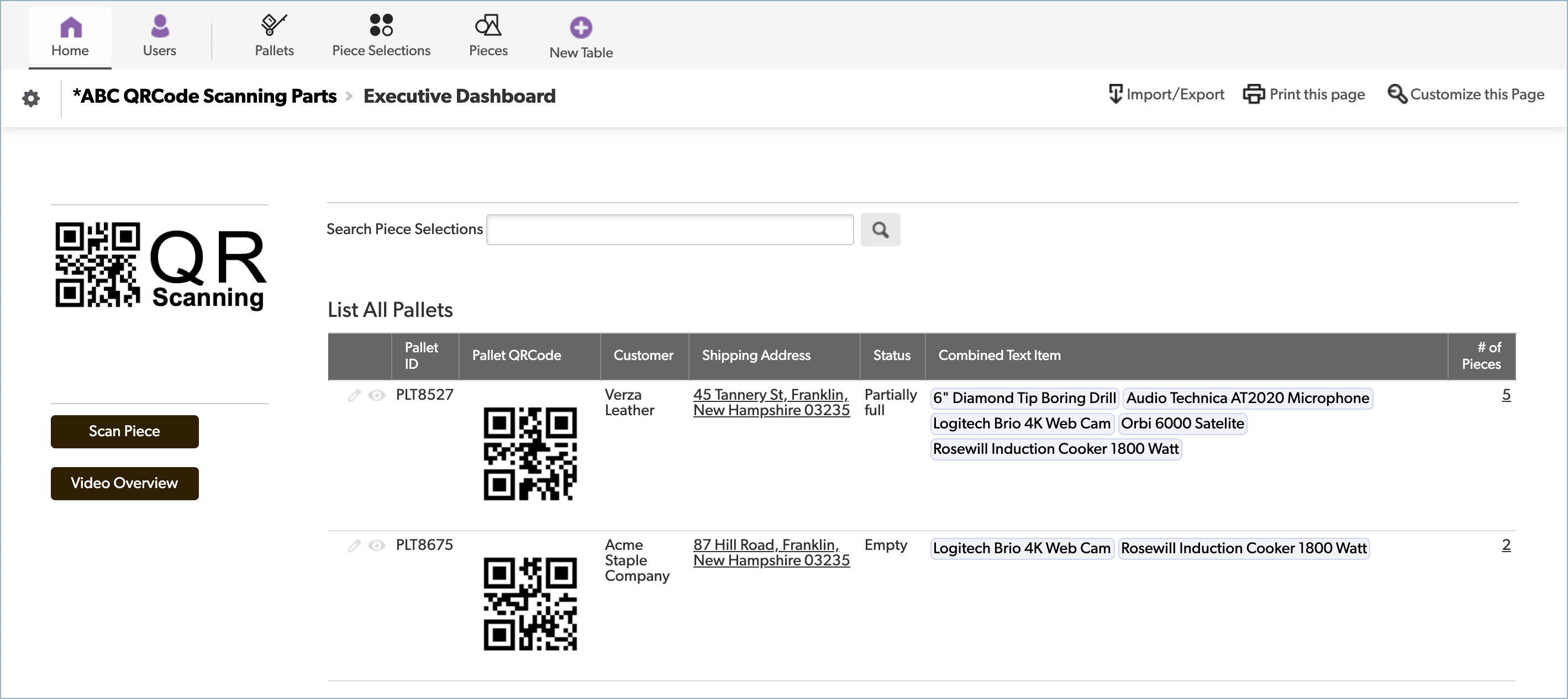 Write A Review