ABC Purchase Request Approval Tracker
This application keeps track of purchase requests, their workflow and approvals. Email notifications and logging of activities with approvals and denials. Ability of requester to address short comings and resubmit. Dashboard to monitor request queue.
***NOTES FROM CURATOR***
This is a simple and very effective app with a great user interface and robust notifications and approval chain process already setup. It could easily be expanded to handle creation of invoices and purchase orders to manage the entire PO process and also could then be linked with financial apps such as QuickBooks.
Try The App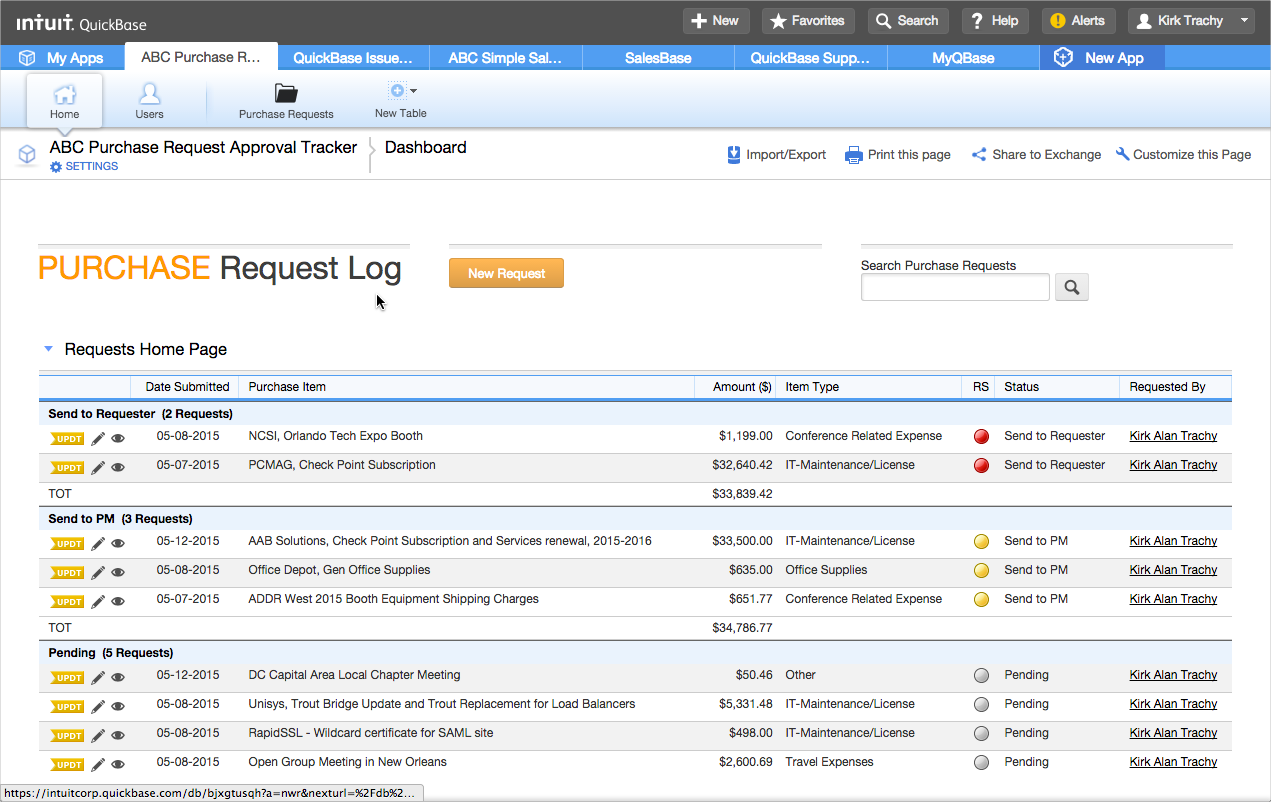 Write A Review